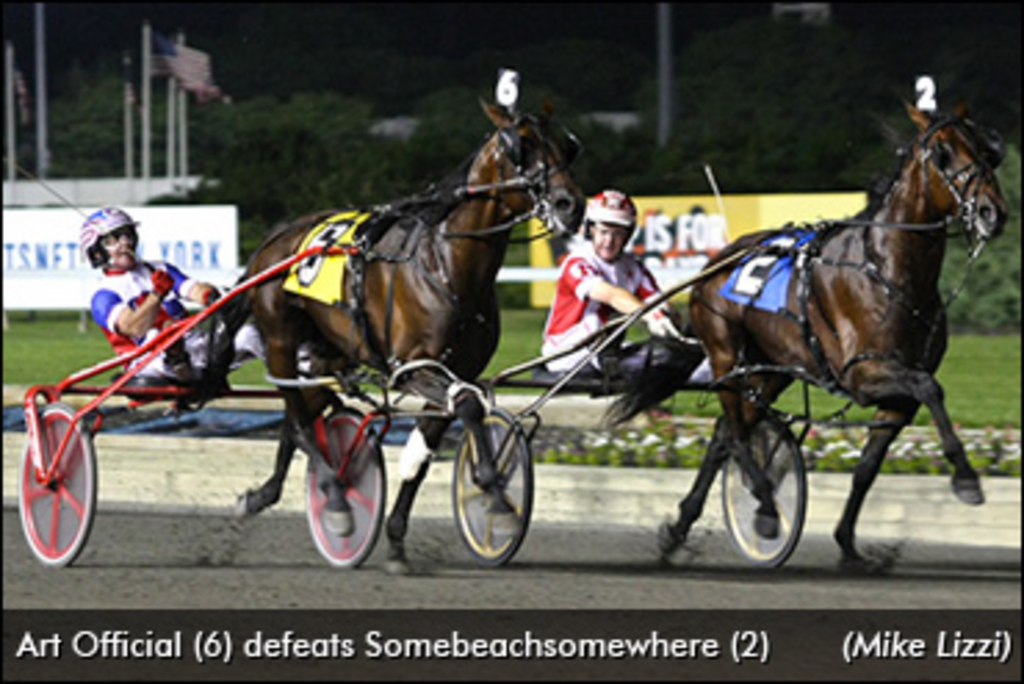 Published:
February 2, 2017 11:13 am EST

"When Art Official swelled up in the two-hole there going into the last turn, I really felt I was going to get by [Somebeachsomewhere] in the lane."
It's been eight and half years since, but to this day the 2008 Meadowlands Pace is one of harness racing's most talked-about races. 'Hollywood' Bob Heyden considers it the "greatest race we've ever seen" at The Meadowlands and doesn't think it will be topped.
Driver Ron Pierce was the guest on The Meadowlands' In The Sulky show prior to Saturday night's card of racing. The Hall of Famer gave an update on his health, discussed the young and up-and-coming drivers in the Big M drivers' colony and reflected on that monumental and historic 2008 Meadowlands Pace win with Art Official -- the only blemish on the phenomenal career of pacer Somebeachsomewhere.
"Joe Seekman, Art Official's trainer, told me Art Official couldn't leave," Pierce said. "So we ended up chasing Somebeachsomewhere [in the Meadowlands Pace elimination] and you're not going to beat that horse chasing him. We drew outside of him in the Final there and the only shot I had at beating him or even being second was if I got up close to him.
"I didn't see why he couldn't leave with the horse, I couldn't understand why so I shook him up a little bit scoring down, got his attention and I think it was the first time the horse had anyone shake him up a little bit. And he left out of there a hundred. Things couldn't have worked out any better for him than the way they did."
To hear Pierce discuss the race in more detail, click the play button below.