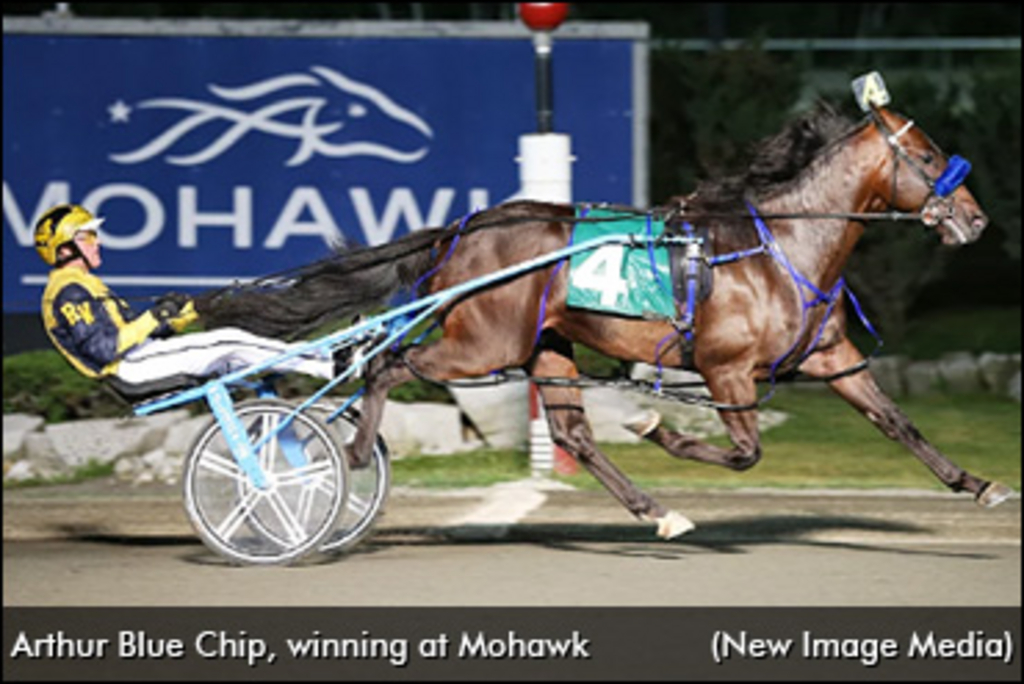 Published:
February 1, 2019 02:27 pm EST

Trot Insider has learned that 2013 O'Brien Award winner Arthur Blue Chip will be standing stud north of the border after a few years of stallion service stateside.
Woodmere Standardbreds of Prince Edward Island is pleased to announce that Arthur Blue Chip will join its stallion lineup for the 2019 breeding season.
Canada's Two-Year-Pacing Colt of the Year in 2013, Arthur Blue Chip hails from an impressive family. From Shadow Play's first crop, Arthur Blue Chip was a $130,000 yearling purchase. His full-sister, Percy Bluechip, was also an O'Brien Award winner and recently captured the 2018 Breeders Crown for three-year-old fillies to surpass $1 million in earnings.
Boasting two millionaire siblings, Percy Bluechip and Kenneth J ($1,592,755), Woodmere is thrilled to be able to offer an O'Brien Award Champion from such a prolific family to breeders in Atlantic Canada. Please visit the Standardbred Canada Stallion Directory for more information on Arthur Blue Chip and Woodmere's other stallions, Rollwithitharry and Stonebridge Terror, or visit Woodmere Standardbreds on Facebook.