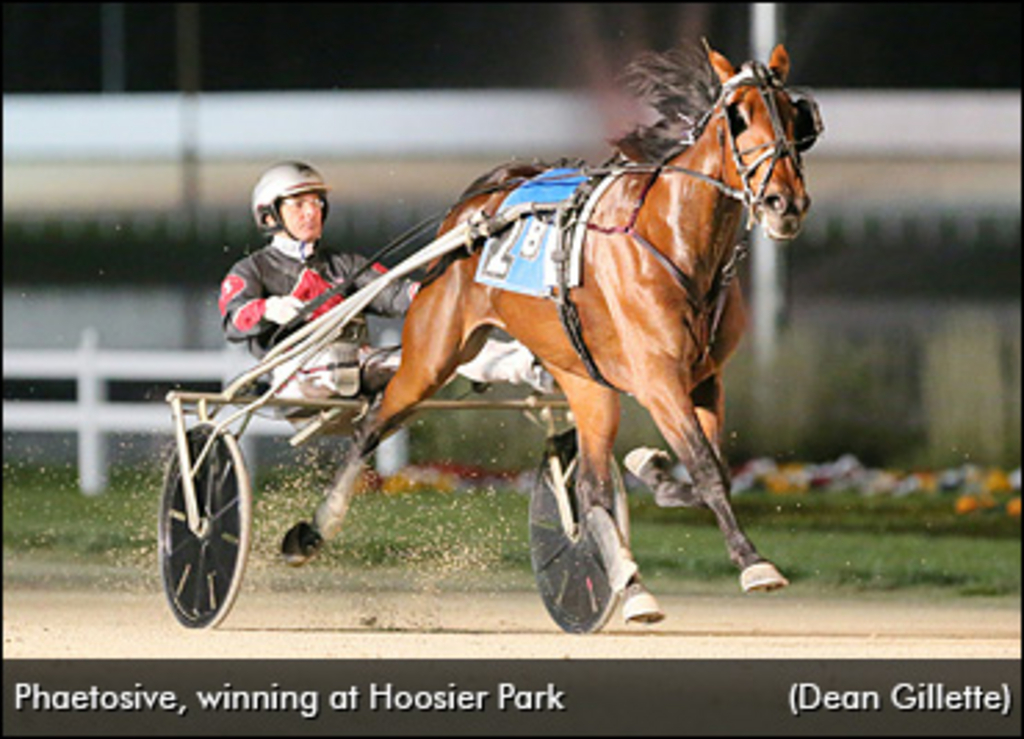 Published:
December 7, 2019 05:30 pm EST

Atlanta, Manchego and Plunge Blue Chip all made headlines in 2019 as part of that extremely deep 2018 three-year-old trotting filly crop that came back to the track as four-year-olds. Phaetosive defeated all three of those fillies in 2018, but her four-year-old campaign was not as noteworthy.
With that in mind, as a number of harness racing's stars have been retired over the last month, there's still a shot Phaetosive will return to tussle with those familiar foes as a five-year-old in 2020.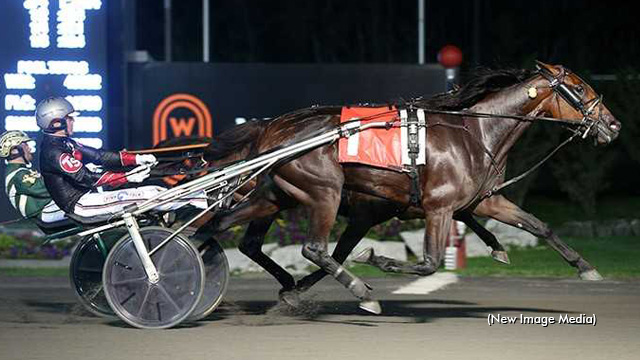 A daughter of Explosive Matter - Phaeton, Phaetosive started her four-year-old season on the right foot for owner Wanda Polisseni's Purple Haze Stables LLC and trainer Trons Smedshammer with a 1:52.2 score against Preferred rivals at The Meadowlands in late May. But that win would prove her be her only winner's circle appearance of the season. Her last appearance came in August in the Dr. John Steele Memorial.
According to Smedshammer, Phaetosive hasn't been retired and the plan is still to race the talented trotter next year. The reason for the break has to do with a problem Phaetosive has tying up, which was well-documented over her sophomore season.
"I couldn't stop her from tying up when they put her in detention barn. So I just turned her out. We had some big offers, and I spoke to Wanda on what to do. We came up with a plan: we're going to bring her back and I got a breeding to Muscle Hill. So she's going to get bred, probably around March, and then I'm going to try to race her in foal and see if that changes her hormones enough that it maybe stops her from tying up...maybe she won't be as nervous when she goes in detention barns.
"We're going to give it one more try. But if it doesn't look like she can be real competitive against the open mares then she'll just get retired in foal to Muscle Hill, hopefully."
Phaetosive currently boasts a 12-3-3 record from 24 lifetime starts with $952,264 in earnings. Her biggest win came in the 2018 Elegantimage Final at Woodbine Mohawk Park where she and trainer-driver Smedshammer rallied for a 1:52.2 score, defeating rivals Manchego and Atlanta.
"It was a tough spot," said Smedshammer of racing Phaetosive at four. "They all came back and they came back good. It's always difficult for a four-year-old but like I said we're going to give it one more try."
One mare that Phaetosive won't have to deal with in 2020 is 2019 Breeders Crown champion Winndevie as Smedshammer noted she's been sold by Polisseni to a group fronted by Ohio's Dean Miller and will be reportedly retired to broodmare duty.