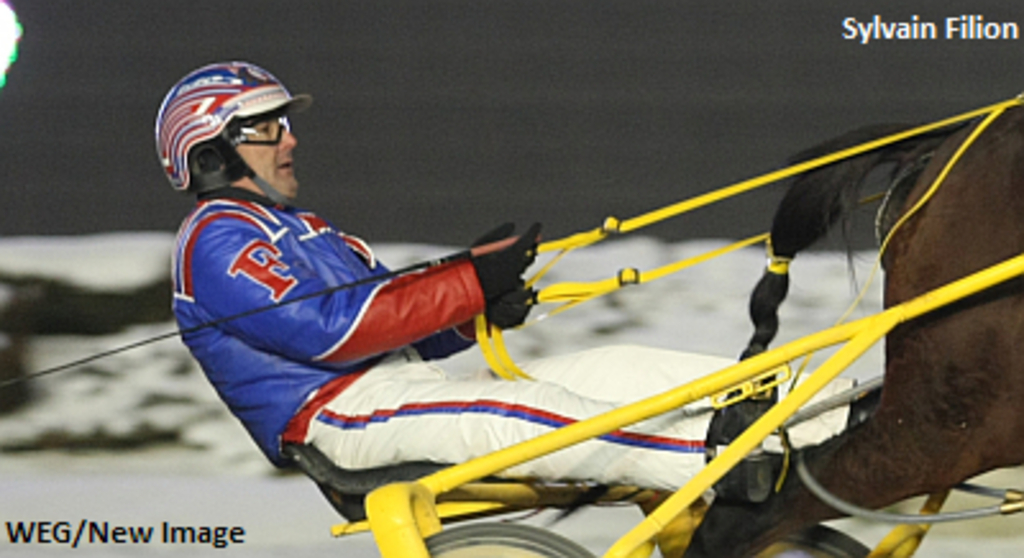 Published:
December 5, 2008 11:26 am EST
He is inching closer to 6,000 driving victories for his career, and now Sylvain Filion is newest force on the Woodbine Entertainment Group circuit.
"I moved to Milton a couple of months ago," Filion told Trot Insider.
The 39-year-old has been a driving fixture on the Quebec circuit. With uncertainty in the province at an all-time high, Filion has dedicated himself to the WEG circuit, although he still does get back to his native province to steer stock. As recently as Sunday, November 30, he recorded a five-bagger at Hippodrome de Montreal.
"So far I've been very satisfied with the move to Ontario. I've picked up some live drives and I hope to get some more going forward."
One who is used to setting the bar high, and then reaching it, Sylvain told Trot Insider that he hopes to be a force on the WEG scene.
"My goal for next year is to crack the top 10 at WEG."