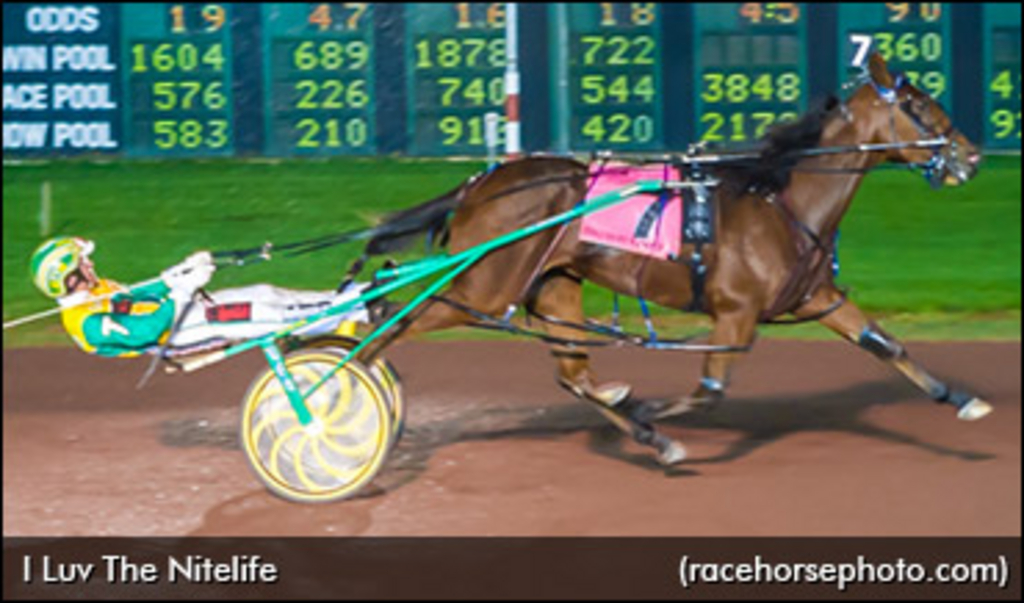 Published:
December 3, 2013 04:41 pm EST

After a slab fracture in the right knee shut down pacing filly I Luv The Nitelife indefinitely, surgery was performed on Monday to give owners Richard and Joanne Young a better idea of the injury's severity.
Richard Young told Trot Insider that the three-year-old daughter of Rocknroll Hanover was operated on by Dr. Mike Ross of the New Bolton Vet Clinic in Pennsylvania -- the same vet that operated on Youngs' pacing mare Put On A Show.
"The injuries were very similar but 'Nitelife's' required a screw," said Young. "The prognosis is good and we expect that without any complications she will be back in training in mid-April."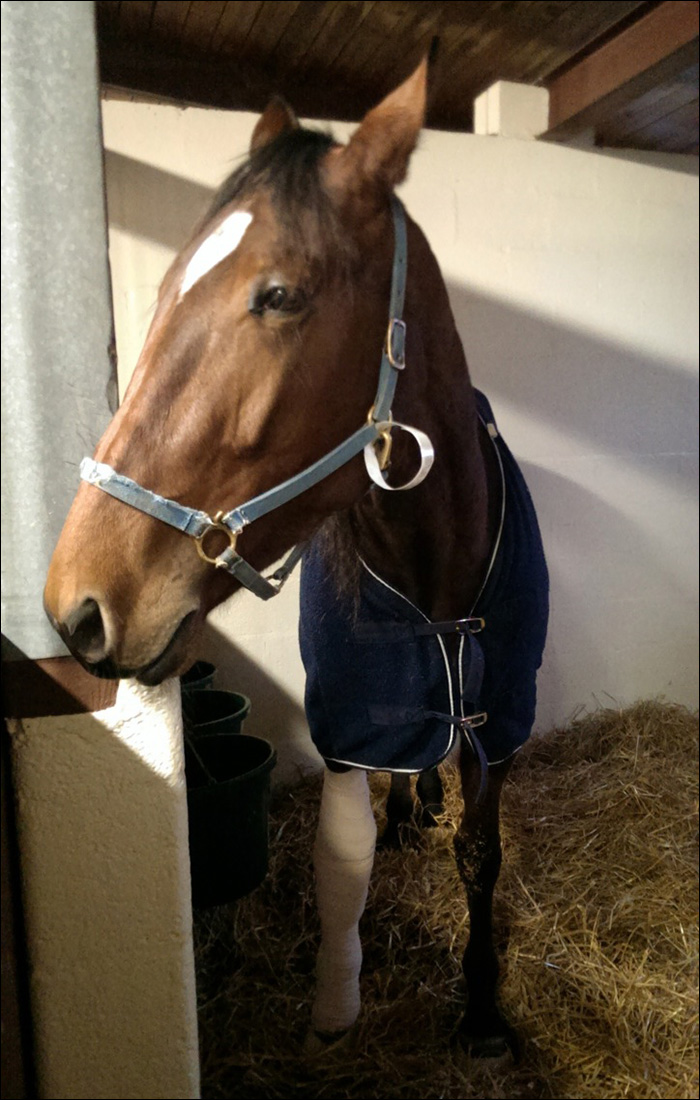 Trained by Chris Ryder for Richard and Joanne Young, I Luv The Nitelife (Rocknroll Hanover - Lisjune) finished her sophomore season with 13 wins in 15 starts. A winner of 17 races lifetime, her $1.94-million bankroll is the most in harness racing history for a pacing filly at the conclusion of her three-year-old campaign.
(photo courtesy Joanne Young)