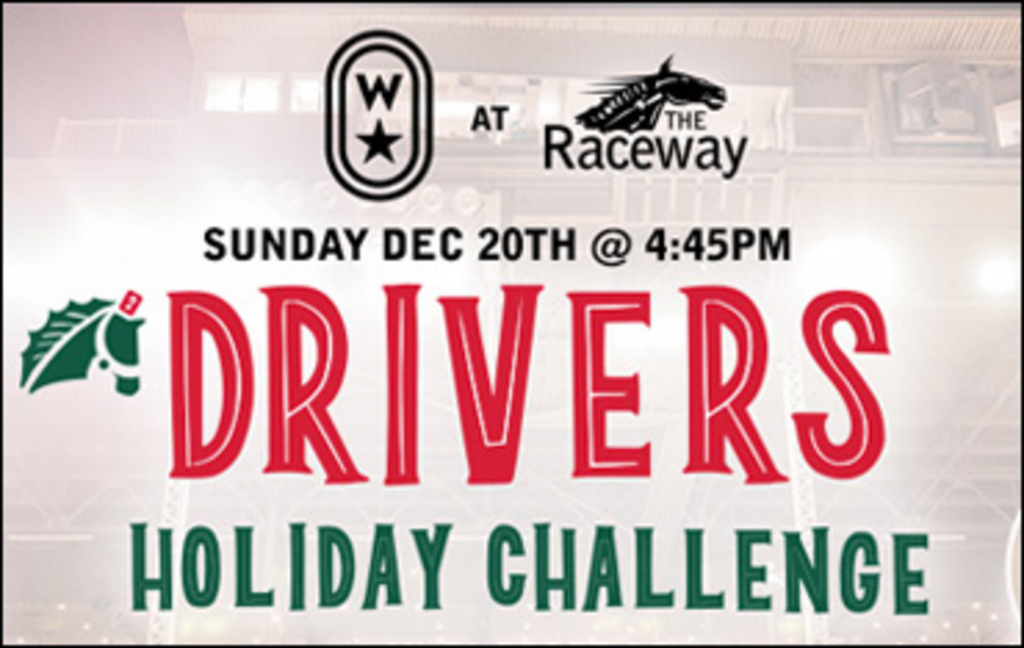 Published:
December 18, 2020 10:42 am EST
While eight of Canada's top drivers will square off in London, Ont., in Sunday's (Dec. 20) inaugural Drivers' Holiday Challenge at The Raceway at the Western Fair District, the big winners won't be any of the participants on the track.
The Challenge serves as a pre-Christmas fundraiser for Toys for Tots, and horsepeople — not just the eight drivers taking part, either — have proven not just willing, but enthusiastic when it comes to helping share the holiday spirit and giving Ontario children something to look forward to in a year that has largely been, in a word, bleak.
"I was the one running around the grandstand as a kid," driver Scott Wray told the London Free Press, citing the time of his youth spent at Western Fair while his dad, Jack, raced horses. "So to be involved in this challenge here and try to help some children in the community, it's a really big deal for me."
Wray will be joined by London-based drivers Tyler Borth, Marc St. Louis Jr. and Colin Kelly, and their competition — a contingent from Woodbine Mohawk Park — includes some familiar faces to London racegoers in Doug McNair, Bob McClure and Trevor Henry, along with Québécois Louis-Philippe Roy. All eight drivers are donating their five per cent driving commissions from the evening to Toys for Tots, and Western Fair will match that amount.
Beyond the all-star driving colony, horsepeople around Ontario have done their part as well, donating toys to the cause and even pledging monetary donations of their own.
The level of competition on the track will be heightened on account of the presence of the metropolitan drivers, as Wray indicates:
"When you get out there with drivers like Dougie (McNair), you can tell why they're the cream of the crop in Canada. That's who you want to compete against."
But Wray also feels that other factors will contribute to the final results: Of course, he and his London compatriots can benefit from week-in, week-out knowledge of the Western Fair horse population, and Lady Luck is sure to play a part as well.
"A lot of times, it comes down to what horses you get and, since we're local, we know these horses a bit better going in than the other guys do ... it'll be fun, and that's the way I'm approaching it."
Although the landscape of Ontario harness racing has been significantly altered by the coronavirus pandemic, business has largely remained uninterrupted save for a 2-1/2-month shutdown in the spring. Unfortunately, other members of the community have been affected more severely, and that reality is not lost on the horsepeople participating in Sunday's event.
"It's been a wild year," Wray said. "When you're a kid, if you'd get a couple of presents under the tree, it would light up your whole month. I hope I can raise $300 to $500 for the day to get some toys and bring some smiles to faces right here in London."
The special Sunday card at The Raceway kicks off at 4:45 p.m. EST.
To view Sunday's complete entries, click the following link: Sunday Entries – The Raceway at the Western Fair District.