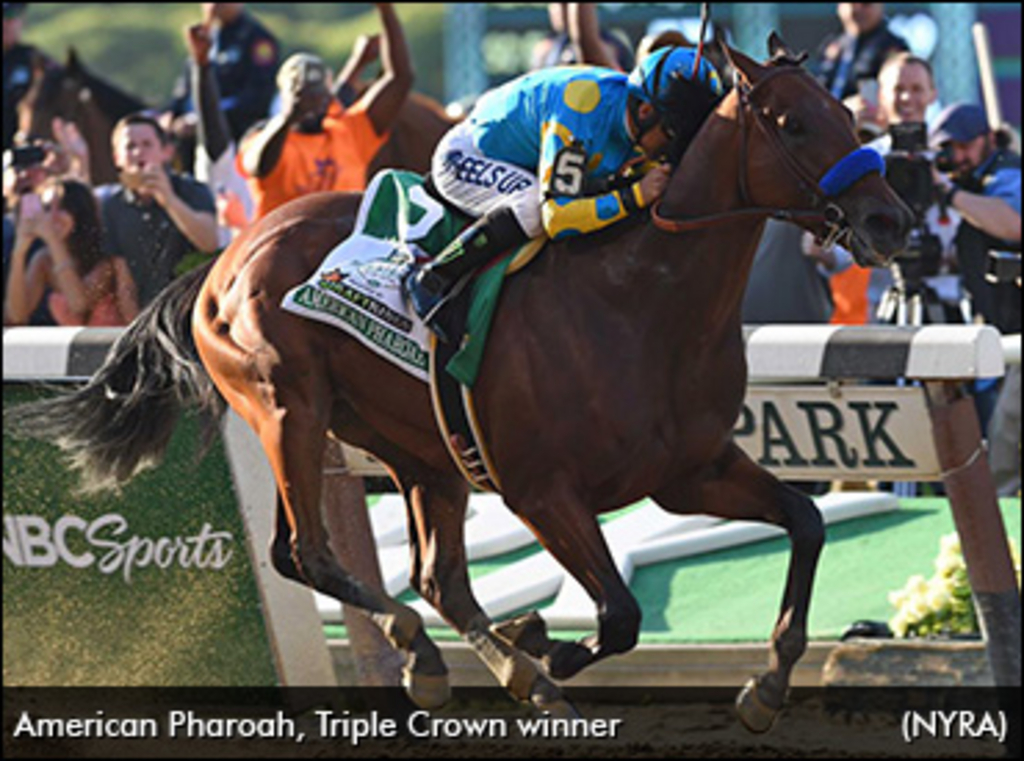 Published:
December 14, 2015 03:33 pm EST

American Pharoah won Thoroughbred racing's Triple Crown. He also won the Sports Illustrated web poll for the publication's Sportsman of the Year Award. It was announced on Monday (Dec. 14) that the historical runner was not selected as the winner of the SI award.
Instead of American Pharoah – who snapped a 37-year Thoroughbred Triple Crown drought – the Sports Illustrated award was given to professional female tennis player Serena Williams, who was an absolute force to be reckoned with on her respective tour in 2015.
As an article by The Courier-Journal explains, Williams took home the award for what was ultimately called 'Sportsperson of the Year 2015.'
Williams, 34, had a monster 2015 campaign, as she won three of four Grand Slam events and 53 of her 56 overall matches.
A brief web note by Forbes explains that American Pharoah won SI's online web poll regarding the award. The three-year-old Thoroughbred garnered 47 per cent of the vote. The World Series-winning Kansas City Royals finished second in the web poll with 29 per cent of the vote, while professional soccer player Lionel Messi finished third, as he attracted six per cent of the vote.
Sporting News has uploaded a brief story on how Williams' award win has irked some of American Pharoah's fans, which have, in turn, took to the internet to voice their displeasure via Twitter and various other social media outlets.
On June 6, American Pharoah ended a 37-year drought by winning the Belmont Stakes and thus became Thoroughbred racing's first Triple Crown winner since 1978 (Affirmed). He joins famous names like Secretariat, Citation and Seattle Slew in that exclusive club by previously winning the Kentucky Derby on May 2 and the Preakness on May 16.
(With files from The Courier-Journal, Forbes and the Sporting News)