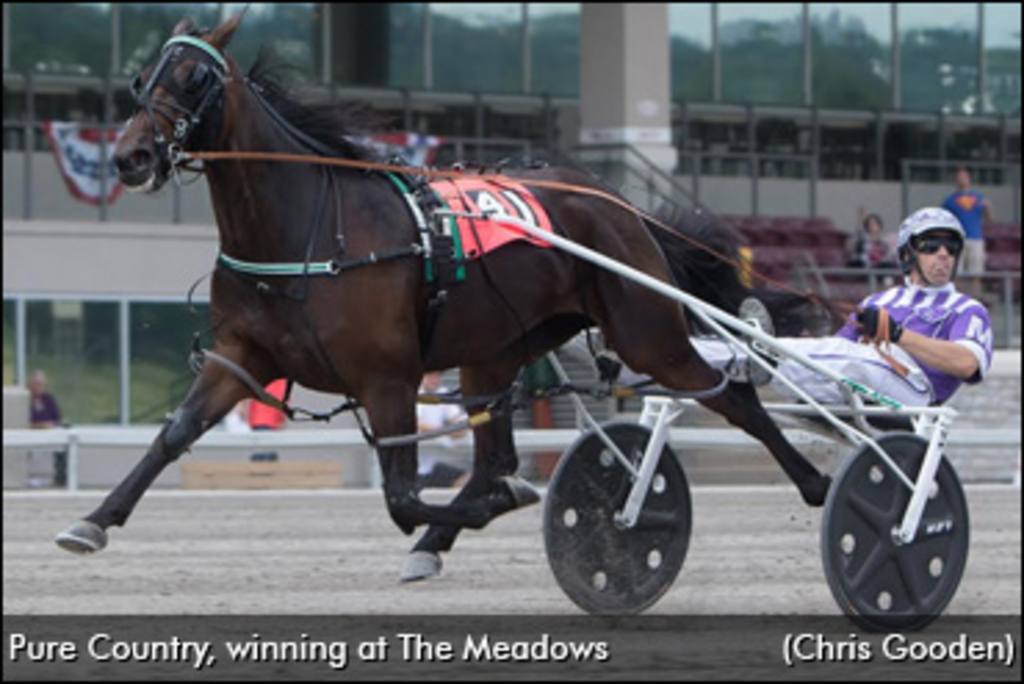 Published:
December 12, 2018 07:33 pm EST
Trot Insider has learned that Pure Country, the first female pacer to win divisional honours at ages two, three and four, has been retired and will be bred in 2019.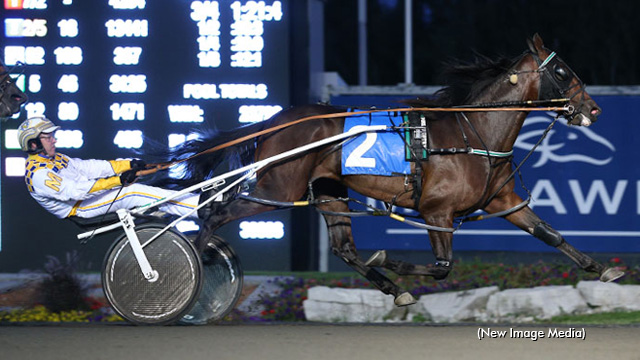 Amassing over $2.6 million in earnings with 27 wins from 63 starts, Pure Country capped her career with a third-place finish in the $175,000 TVG Free for All Mare Pace at the Meadowlands on Nov. 24. In her career, Pure Country collected victories in the Breeders Crown at ages two and four as well as the PASS Final, International Stallion, Bluegrass (at two), the Miss Pennsylvania, Fan Hanover Stakes, James M. Lynch, Simcoe, Glen Garnsey, Matron (at three), Lady Liberty, Artiscape Stakes and TVG Open Mares Pace (at four). Her mark of 1:48 taken in a qualifier at The Meadowlands is the fastest qualifying mile in harness racing history.
A homebred of Adam Bowden's Diamond Creek Farms, Pure Country (Somebeachsomewhere - Western Montana) won five races from 16 starts this season and accrued $216,937 in earnings. In her five-year-old campaign she finished third in the Golden Girls, second in the Lady Liberty, third in the Milton and third in the Breeders Crown final. She was trained throughout her illustrious career by the recently-retired Jimmy Takter.
"She had nothing left to prove," said Bowden. "Her actions and on-track exploits speak for themselves."
The richest daughter of her Hall of Fame sire Somebeachsomewhere, Pure Country will be bred to Sweet Lou in 2019.