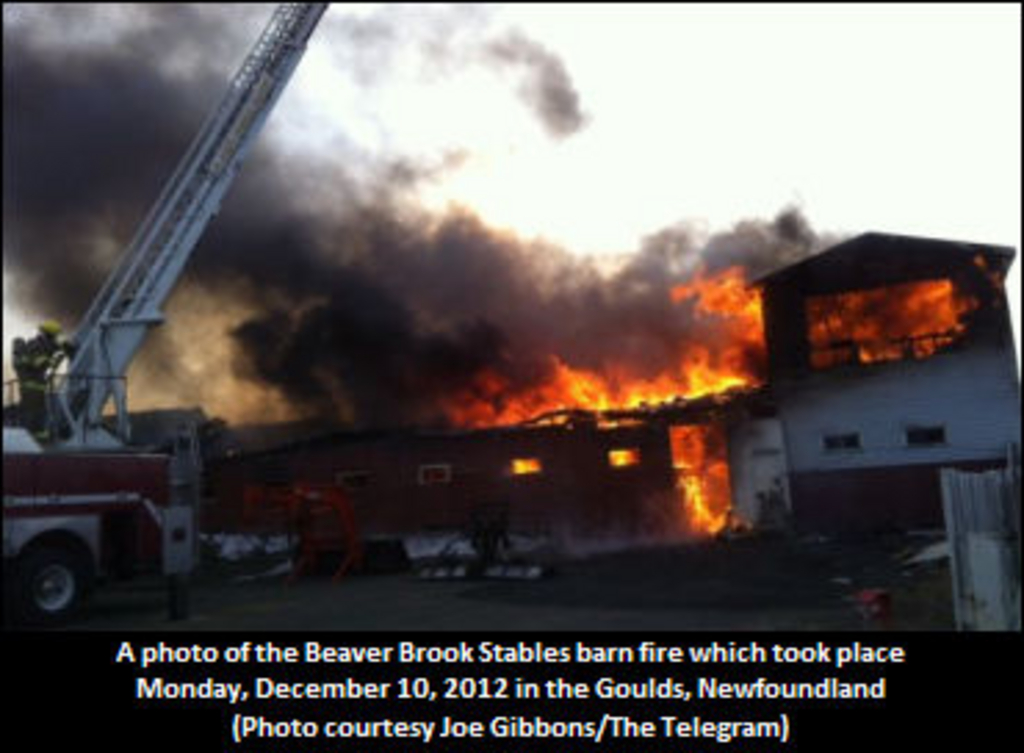 Published:
December 10, 2012 10:59 am EST

Preliminary reports out of Newfoundland indicate that anywhere from nine to 15 racehorses escaped a serious barn fire in the Goulds on Monday, December 10.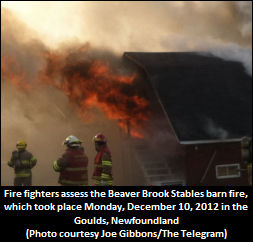 Both The Telegram and VOCM Local News Now have reported on the blaze.
Trot Insider has learned that the start of the Beaver Brook Stables blaze has yet to be determined, but that, thankfully, all horses got out to their paddocks before the inferno intensified.
One report indicates that firefighters had to back off the blaze at one point due to thick smoke, and that the roof of the barn caved in after the structure was fully engulfed in flames.
St. John's Regional Fire Department Superintendent Derek Chafe has gone on the record as saying that the fire is under control and there are no reports of injuries.
To view a photo gallery, courtesy of The Telegram, click here.
Trot Insider will update this story when more information becomes available.
(With files from The Telegram and VOCM Local News Now)