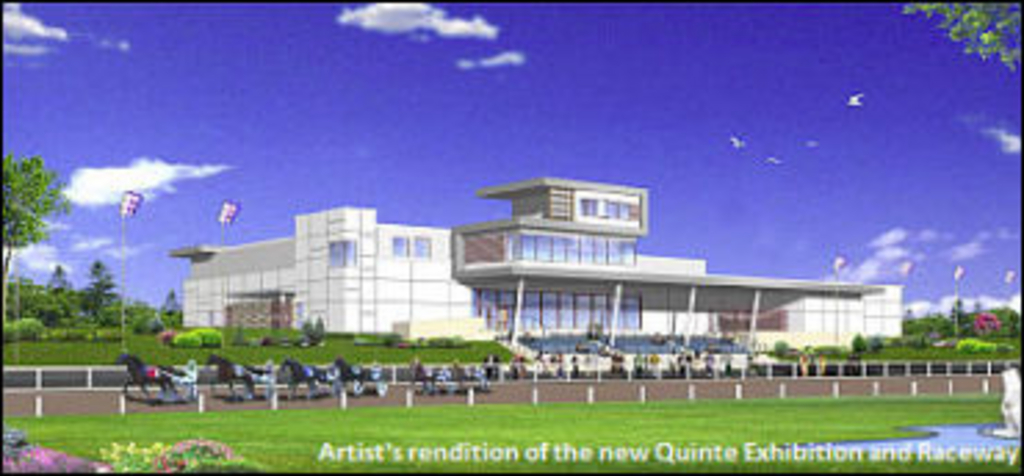 Published:
December 10, 2010 01:12 pm EST
The Belleville Agricultural Society has a new president in Marilynne Cotten, who took over earlier this fall. But even though there is a new president, the same old message is still being aired in regard to the extensively-delayed 'new' Quinte Exhibition and Raceway
.
"There's nothing new to report. We're still dealing with the same people — Baymount and the MacAllan Group — but there's a bunch of hoops and hurdles to go through before there's going to be any for sure groundbreaking," Cotten was quoted as saying in an article by the Belleville Intelligencer.
"They still have to deal with the Ontario Racing Commission and there's stuff that has to be passed and approved ... It's looking good, but we do not have a date. We're 99 per cent sure it's going to happen, but nobody wants to jinx it."
The article also quoted Cotten as saying, "It is frustrating but we're very optimistic with Joel Ross and the MacAllan Group. We really hope it goes through and they end up being our partners. We have to think that way because we want this thing to go through. Can we nail a date for a groundbreaking ceremony, though? Absolutely not."
(With files from the Belleville Intelligencer)