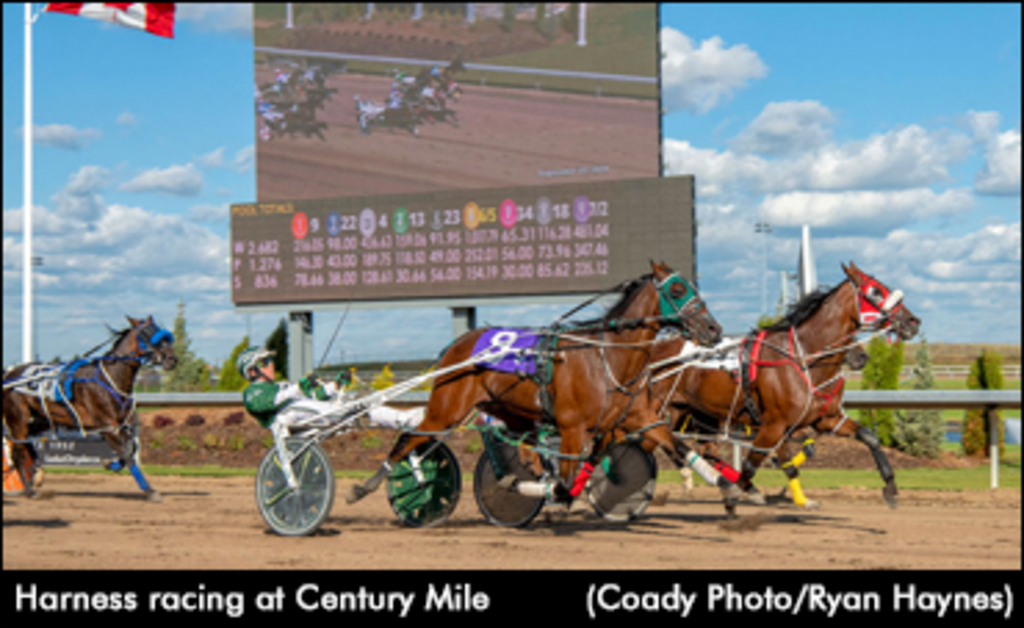 Published:
November 30, 2021 09:59 am EST
A statement from Horse Racing Alberta issued on Monday (Nov. 29) indicated that two more upcoming race dates at Century Mile have been cancelled as the province's harness racing industry continues to battle an equine influenza outbreak.
The release is as follows:
---
Horse Racing Alberta, Alberta Standardbred Horse Association and the Century Mile Race Office are continuing to monitor the equine influenza outbreak at Century Mile Racetrack and Casino. Our equine and human athletes' safety is our top priority, and it is the recommendation of the Official Veterinarian that live racing be cancelled on Friday, December 3 and Saturday, December 4, 2021.
Official qualifiers are currently scheduled for Monday, December 6, 2021.
In response to the cancelled race days, Horse Racing Alberta and Alberta Standardbred Horse Association will distribute purse funds to support horsemen who have been impacted by the cancellations.
Alberta Standardbred Horse Association has recommended the following changes to the racing schedule:
• December 17, 2021: Eliminations for Western Canada Pacing Derby and Century Casinos Filly Pace
• December 18, 2021: Additional race day added to schedule
• December 31, 2021: Western Canada Pacing Derby and Century Casinos Filly Pace
Horse Racing Alberta would like to thank all the trainers, veterinarians, staff at Century Mile and the Alberta Standardbred Horse Association for their collaboration and cooperation.
(with files from HRA)