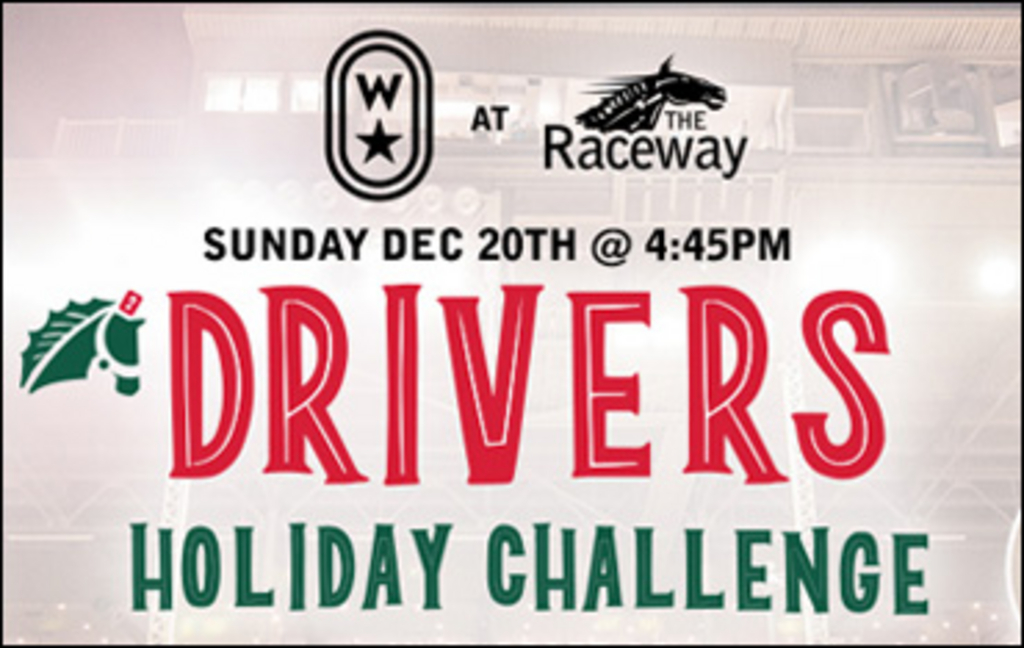 Published:
November 25, 2020 11:54 am EST
What would a win mean to Scott Wray and Bob McClure on the day of December 20? A little more than it usually does.
In less than a month, four top drivers from The Raceway, including Wray, will join four top reinsmen from Woodbine Mohawk Park, featuring McClure, for the inaugural edition of the Drivers' Holiday Challenge, taking place at the London, Ontario, oval.
Consider it a win-win for everyone involved.
The challenge will see each participant donate all of their driver earnings for the evening to Toys For Tots to purchase Christmas Toys for children in need. The Raceway will also be matching the driver's donations.
COSA TV, presented by CUJO Entertainment, has also thrown their support behind the event. COSA TV will be offering live coverage of the Drivers' Holiday Challenge. The broadcast will be available on the COSA TV social media platforms as well as the Standardbred Canada website.
Borth and Wray will be joined by Marc St Louis. Jr., and Colin Kelly at The Raceway. The Woodbine Mohawk Park foursome will feature leading drivers McClure, Doug McNair, Louis-Philippe Roy and Trevor Henry.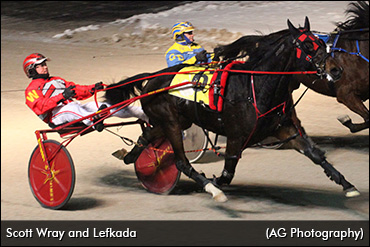 Wray didn't think twice about participating when he was asked.
"For me, being able to help the London community in any way is something I love do. I'm really happy to be part of this, and really thrilled to being helping kids."
While putting smiles on kids' faces is the primary goal, earning bragging rights for the most wins on the night has already brought out the competitive spirit amongst the drivers.
"I enjoy competing against the guys at Mohawk, who you can say are the best drivers in Canada," offered Wray. "So to be involved in something they are is fun for me."
McClure, in the midst of another standout season, is also counting down the days to the event, as well as the added incentive of outdueling his contemporaries.
A particular wager between himself and another high-profile horseman will ensure Toys For Tots has some extra money to put towards Holiday presents.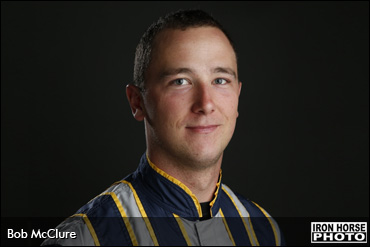 "I'm looking forward to it," said McClure. "It's always nice to be able to help people in need especially at that time of year. I'm sure all the drivers feel the same and it will be a fun competition. [Doug] McNair and I already have a side bet on who will earn the most money and the loser has to donate an additional $500."
Wray, a staple on the London horse racing scene who is closing in on 600 career wins, would cherish the chance to add to that total at his hometown track on December 20.
In a year when so much has been taken away from the horse racing industry and beyond, giving back, noted Wray, is the right thing to do.
"To do this at Western Fair, a place that means a lot to me, I'm really excited about this. Colin [Kelly] and Tyler [Borth] are two of my best friends in the driving colony here, so it's fun to do it with them. I'm really looking forward to that day. Hopefully, we can raise a lot of money for what is a great cause. I love doing this and it should be a great night."
Greg Gangle, Racing Manager with The Raceway, echoed Wray's thoughts.
"Given the current climate we wanted to host an event that was both safe to conduct and would support families during troubling times. We are pleased to team up with Toys For Tots and support their initiative around the holiday season. Also, without the commitment of the drivers this event would not be possible. We applaud their support."
As does an organization that will once again lend a helping hand to others over this Holiday season.
"We are extremely happy to partner with The Raceway at Western Fair District this year," said Toys For Tots President Robert Krizanec. "This will be a great opportunity for both our organizations to make a significant impact in our local community. It is because of organizations such as The Raceway that will allow children to have a gift under the tree this holiday season."
Toys For Tots (Canada) is a Canadian charity based on local partnerships between Canadian Armed Forces, businesses, and concerned citizenry whose sole focus is to provide toys for children who are in need.
Founded in 1947 by reservist Major Bill Hendricks, Toys For Tots works to address and prevent specific problems faced by families and their supporting charity organizations by providing toys to children who would otherwise go without during a major religious holiday and provide toys throughout the calendar year to local emergency and social agencies to distribute to children during catastrophic circumstances.