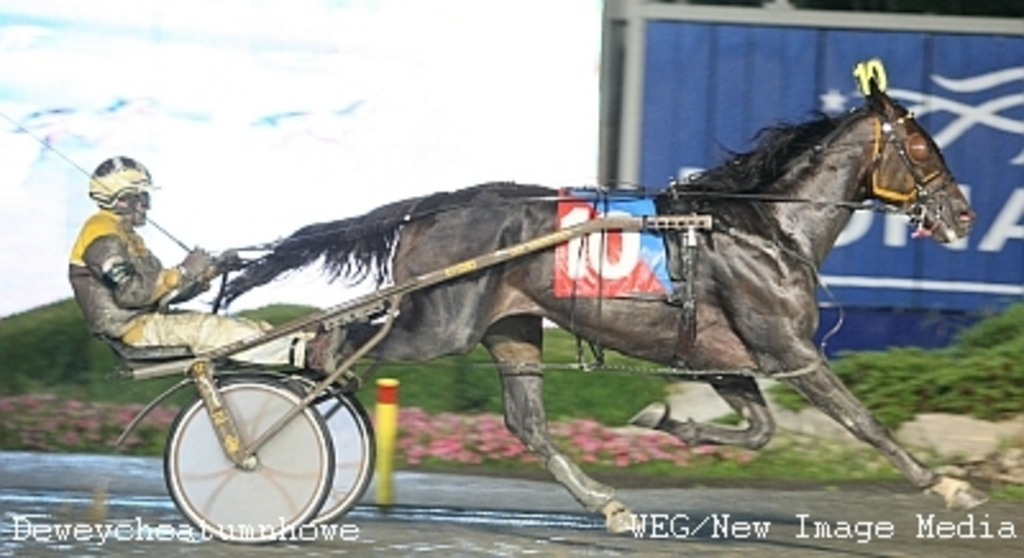 Published:
November 24, 2008 02:28 pm EST
Ray Schnittker, driver, trainer and co-owner of Deweycheatumnhowe, has said that his colt is still not quite right.
The Muscles Yankee colt was on the track in Goshen, NY Monday morning (November 24) and at 12:15 p.m. Schnittker reported to Moira Fanning of the Hambletonian Society that Deweycheatumnhowe did not feel that the trotter was 100 per cent. He still was not sure what he would do.
The news puts the colt's last career start -- the $500,000 Breeders Crown Three-Year-Old Colt Trot on November 29 at the Meadowlands -- in jeopardy. A throat abscess was detected late last week and 'Dewey' was taken to the clinic at Cornell University for treatment.
Schnittker may ship the colt to the Meadowlands for a Wednesday morning workout over the mile track if he thinks that Dewey is better. He will make that decision on Tuesday.
Scratch time for the race is Wednesday morning and his starting fees are due whether or not he makes it to the gate. Scratch time is Wednesday morning but there are no also eligibles. Reporting time for the detention barn is 9:00 p.m. on Friday night.
(With files from the SBOANJ)