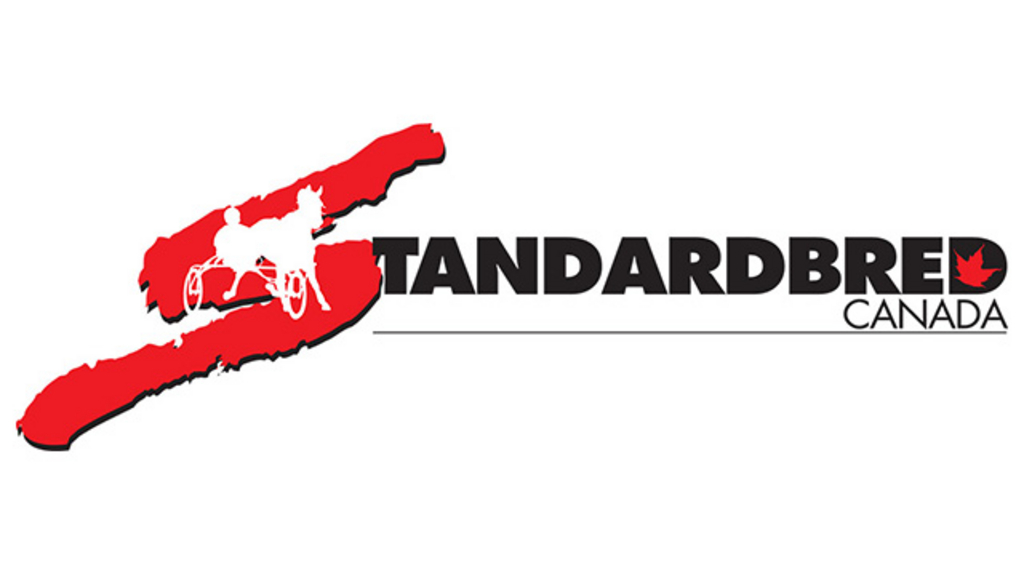 Published:
November 14, 2022 10:33 am EST
Standardbred Canada is seeking submissions for its 2022 Media Excellence Awards, to be presented at the 2022 O'Brien Awards Gala on Saturday, Feb. 4 at the Hilton Mississauga/Meadowvale Hotel.
There are three award categories: Outstanding Written Work, Outstanding Video, Film or Broadcast, and Outstanding Photograph.
The program is aimed at honouring those who have, through one piece of exceptional work, covered Canadian harness racing in a manner that is extraordinary and of broad national appeal.
Effective with the 2022 awards, broadcast submissions will be restricted to 15 minutes in length. (In the case of longer broadcasts, it is up to the person submitting to provide a 15-minute excerpt.)
The deadline for all submissions is Nov. 30, 2022 at 5 p.m. (EST). For complete details and criteria for the categories, click here. 
All submissions and inquiries should be directed to:
Hailey Saunders
[email protected] 
905-858-3060 (ext. 243) 
The 2021 Media Excellence Award winners were:
Outstanding Written Work – "Indian Outlaw" – Melissa Keith
"Indian Outlaw," written by Melissa Keith and published in the August 2021 issue of TROT Magazine, tells the story of Tyler Redwood, an Indigenous Canadian who has battled addictions and has now been sober thanks to the connection with his horses and the peace he gets from his native heritage that has him on the right track -- in both life and racing. Keith, a resident of Lower Onslow, N.S., is past president of the Canadian Chapter of USHWA, a multiple award-winning journalist, and a handicapper for Ontario Racing. Keith won this award in 2015.
Outstanding Broadcast – Saving Sammy – Produced by Jayson Baxter
"Saving Sammy" was a five part mini-series created, produced and presented by Jayson Baxter, co-anchor of Atlantic Canada's The CTV Atlantic "Live at 5" news program. It was broadcasted during the month of May throughout Atlantic Canada.
Outstanding Photography – Training Mile in the Fog – by Clive Cohen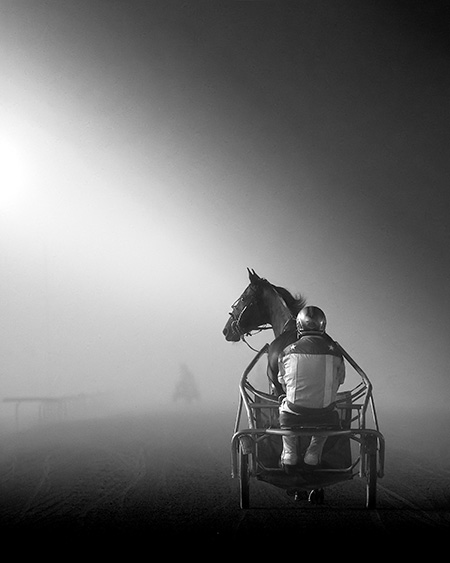 ​
Clive Cohen's "Training Mile in the Fog" photo of Amasa Arion with trainer Patrick Rouleau was taken at Woodbine Mohawk Park on Oct. 7 as the fog started to roll in and was posted on Woodbine's Instagram, Facebook and Twitter pages.
Submissions for award consideration must pertain to some aspect of the Canadian Standardbred racing industry. Submissions for 2022 must have been published or broadcasted for the first time, between Nov. 1, 2021 and Oct. 31, 2022.