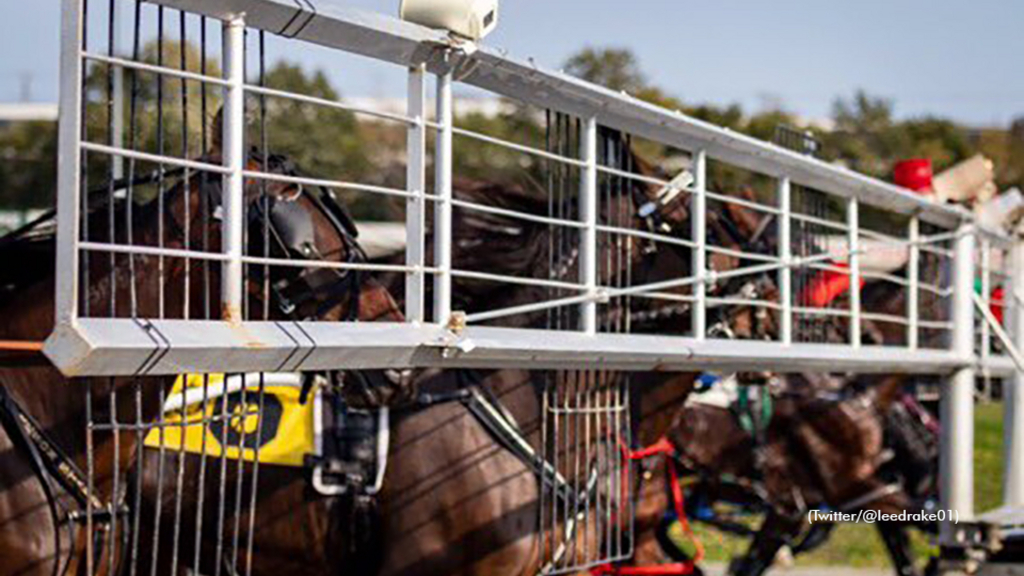 Published:
October 30, 2022 05:07 pm EDT
The 2022 racing season came to a close at Red Shores at the Summerside Raceway on Sunday (Oct. 30) with veteran pacer Jeb winning the P.E.I. Harness Racing Industry Association Fall Challenge Series Final as the last dash of the meet.
Jeb, a 10-year-old son of Camluck, was missionized in the $4,000 final as he led at every call to win in 1:56.2 for trainer/driver Jason Hughes and owners Robi Hughes of Stratford, P.E.I., and Blair and Eric MacLauchlan of Charlottetown, P.E.I. Jetster (Kenny Arsenault) sat the pocket to finish second while Spack Jarrow (Damian MacLellan) took the overland route to finish third as the post time favourite. 
Myambrose won the $2,500 series consolation by a nose over Painted Pony in 1:59.2 with Ken Murphy in the bike for trainer Carl MacDougall, who co-owns with Jason MacDougall of Ellerslie, P.E.I.
Nogreatmischief delivered in the $2,600 top class for trainer, driver and co-owner Walter Cheverie of Nine Mile Creek, P.E.I., and co-owners Brian Thompson of Charlottetown, P.E.I. and Douglas Oulton of Sackville, N.B. The Bettors Delight 11-year-old stopped the clock in 1:56.2 as the betting public's even-money choice. 
Driver Ken Murphy had a driving triple on the day to claim the 2022 driving title at the Prince County oval. The Harrington, P.E.I. pilot won with Myambrose (1:59.2) for trainer Carl MacDougall, Dollys Sky (1:59.4) from the Philip Desroche barn and Midnight MacNeill (1:58.1) from the Chris Davies outfit. Murphy finished the season with 42 wins at Red Shores Summerside, with David Dowling finishing second in the dash race with 40 wins and Corey MacPherson third at 37 winners. 
Earl Watts of Springvale, P.E.I. handily won the top trainer title at Red Shores Summerside with 18 wins on the year, with Jeff Holmes second at 13 trips to the winner's circle and Marc Campbell third with 12 victories. 
Live racing continues Thursday evening at 6:30 p.m. at Red Shores Charlottetown. 
To view Sunday's harness racing results, click the following link: Sunday Results - Summerside Raceway.
(With files from Red Shores)