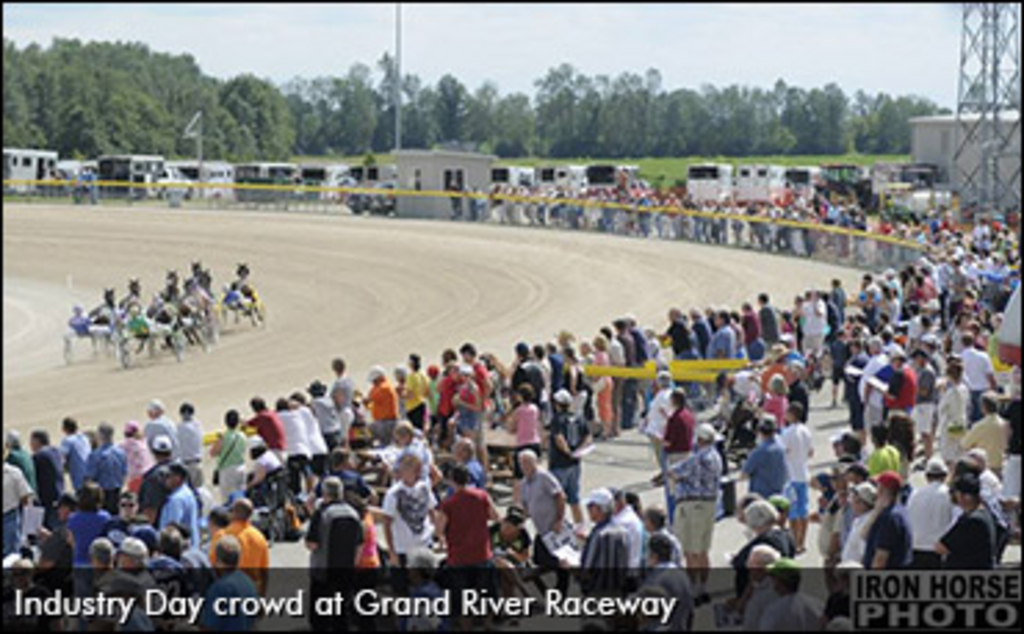 Published:
October 15, 2015 11:06 am EDT
With Grand River Raceway's wagering numbers up dramatically from 2014, the track's Hall of Fame general manager gives his take on how handle jumped 36 percent from the prior year at the Elora half-miler.
In an article penned by Dave Briggs for The Guelph Mercury, Dr. Ted Clarke feels that an increased focus on their already-stellar customer service plus increased exposure to a wider simulcast audience helped put the track back up to handle levels last seen in 2013 -- with 18 more race dates. While the biggest boost came from simulcast handle, Grand River's on-track handle was also up two percent from 2014.
"Most of the wagering increase has come from the foreign component of our wagering, or out-of-country. I think that's a direct result of Woodbine's ability to reach new markets and to get us into them," Clarke told The Guelph Mercury.
"Those opportunities are there partially because of the schedule, but also because, as a group, we're promoting all the races we can," said Woodbine Entertainment Group's executive vice-president of racing, Jamie Martin. "It's in our interest to have more betting on those (Alliance) tracks and not just Grand River."
Clarke also spoke highly of the track's first ever offering of Wiener Dog races on August 28.
"It was just overwhelming with the number of people that were here," stated Clarke. "We sold out of programs about 6:30, 7:00. Literally, our parking lot was as full as it is on Industry Day minus the cars that go around the backside of the track."