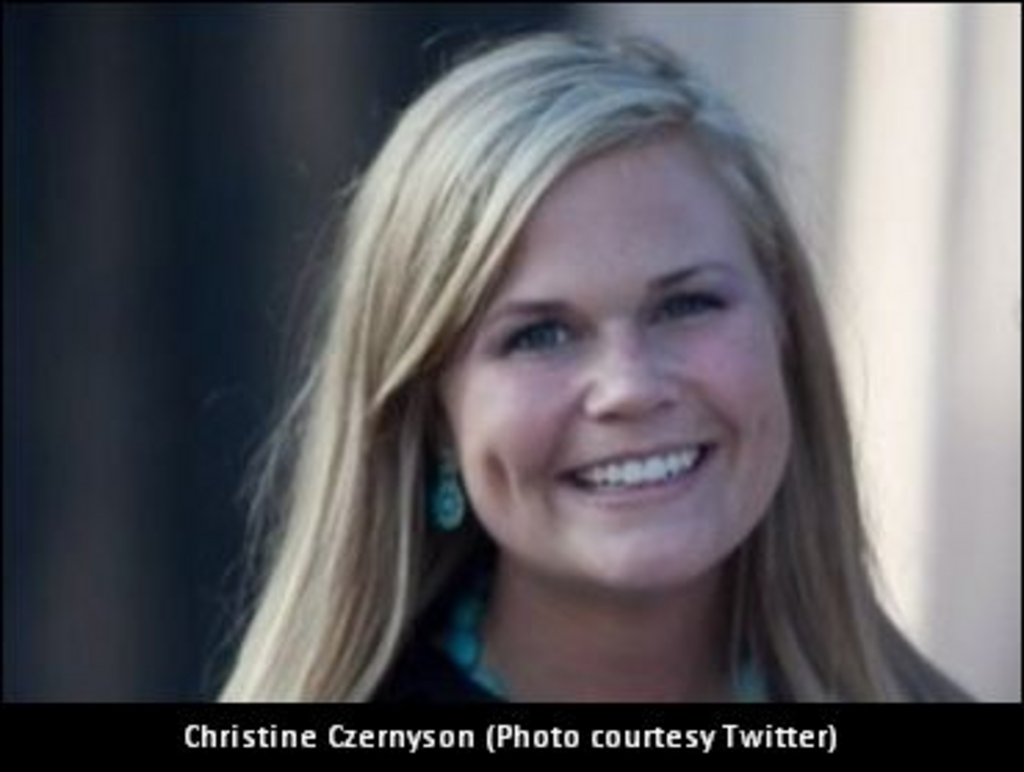 Published:
January 6, 2017 01:39 pm EST
Christine Czernyson, who has helped lead an ovarian cancer awareness effort with assistance from horses Aldebaran Eagle and Side Bet Hanover, has been named the 2016 recipient of the January Davies Humanitarian Award, presented by the U.S. Harness Writers Association.
The award was created in 2008 by U.S. Harness Writers Association member Callie Davies-Gooch in memory of her daughter to recognize contributions beyond harness racing.
Czernyson and her husband, trainer Jonas Czernyson, have contributed more than $4,000 to the Ovarian Cancer Research Fund Alliance by donating a percentage of their earnings from Aldebaran Eagle's and Side Bet Hanover's purses. In addition, the horses wear ribbons in their manes with the names of nearly 80 women who are either ovarian cancer survivors or in tribute to women who have been taken from loved ones by the disease.
"Christine has done so much to bring attention to this cause," Davies-Gooch said. "She is one of the great ladies of harness racing and a great example of humanitarianism, providing not only financial assistance to ovarian cancer research and awareness but touching the lives of those affected by the disease through the personal connections incorporated into her efforts. When her name came before our board we felt she was the perfect choice for this award."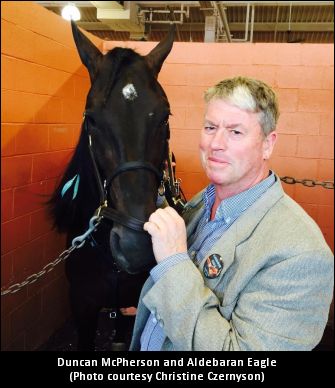 The cause hits close to home for Czernyson, who lost her aunt, Kathy Terrazas, to ovarian cancer. Furthermore, Duncan McPherson, who owns Aldebaran Eagle, lost his wife, Lyn, to the disease and is active in promoting ovarian cancer awareness programs in his homeland of Australia.
"This is totally humbling because it's not about me, it's about the women and families that fight with this disease on a daily basis and their struggles," Czernyson said. "If I can take up a fight for them, I'm willing to do so. For me personally, my aunt passed away from ovarian cancer. Watching her struggle with that disease was not an easy thing. The impact has lasted for years.
"When Duncan McPherson came into our stable, he had lost his wife Lyn to ovarian cancer. He is very active in Australia with ovarian cancer awareness. We just wanted to give something back to Duncan. But we wanted to honour not only his wife and my aunt, but the many other women who are fighting this disease. I don't think a lot of people realize, but one in 75 women will have ovarian cancer. That's a pretty staggering statistic."
The Czernysons started their awareness effort in 2015 with Aldebaran Eagle and extended it to Side Bet Hanover last year when the female trotter raced in the Hambletonian Oaks on Hambletonian Day at the Meadowlands. Sherry Pollex, the longtime girlfriend of last year's Hambletonian trophy presenter, NASCAR driver Martin Truex, is an ovarian cancer survivor and advocate for others fighting the disease. Pollex signed a teal ribbon, with teal being the colour for ovarian cancer awareness, worn by Side Bet Hanover in the Oaks.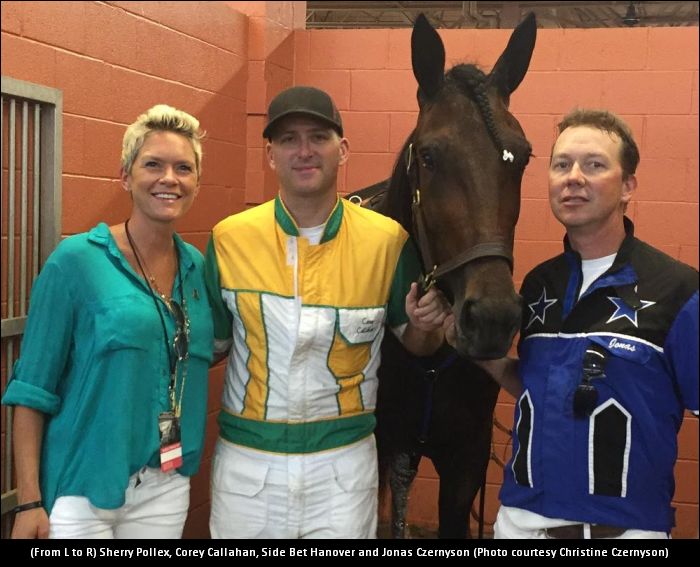 Side Bet Hanover and Aldebaran Eagle will continue to race for ovarian cancer awareness this year, although it will soon be on two different continents.
"Eagle will be leaving to go to Australia in March," Czernyson said. "We have no doubt he will continue to soar for ovarian cancer down there as well. He's going to race and then stand stud. Side Bet Hanover will carry on here after Eagle has made the trip to Australia."
While raising money for ovarian cancer research and awareness has been an important aspect of Czernyson's effort, the connections made with people affected by the disease has been even more priceless.
"We get a lot of messages whenever those two horses race," Czernyson said. "I have quite a few women that we stay in contact with that have really fallen in love with this idea and the concept of it and giving them something to cheer for. They're so appreciative for that. They can say 'That horse is racing for me.'
"That's probably given us the biggest joy, just having that knowledge that it goes beyond the money and the horserace. It gives some personal meaning to it. It makes you realize what you're doing is making a difference. But this isn't about me or Jonas or the horses, it's about the women and families affected by this disease. It's really all about them."
Czernyson will be honoured at the 'Night of Champions,' the Dan Patch Awards Banquet presented by Hoosier Park, which will take place on Sunday, Feb. 26, at the Planet Hollywood hotel/casino in Las Vegas.
Information about the banquet and the entire weekend, which will also contain the annual meetings of USHWA, can be found at ushwa.org – including links for making hotel reservations at special rates at Planet Hollywood; banquet tickets; and congratulatory or acknowledgment ads in the keepsake souvenir banquet journal, annually one of the best chronicles of a year in North American harness racing.
(USHWA)