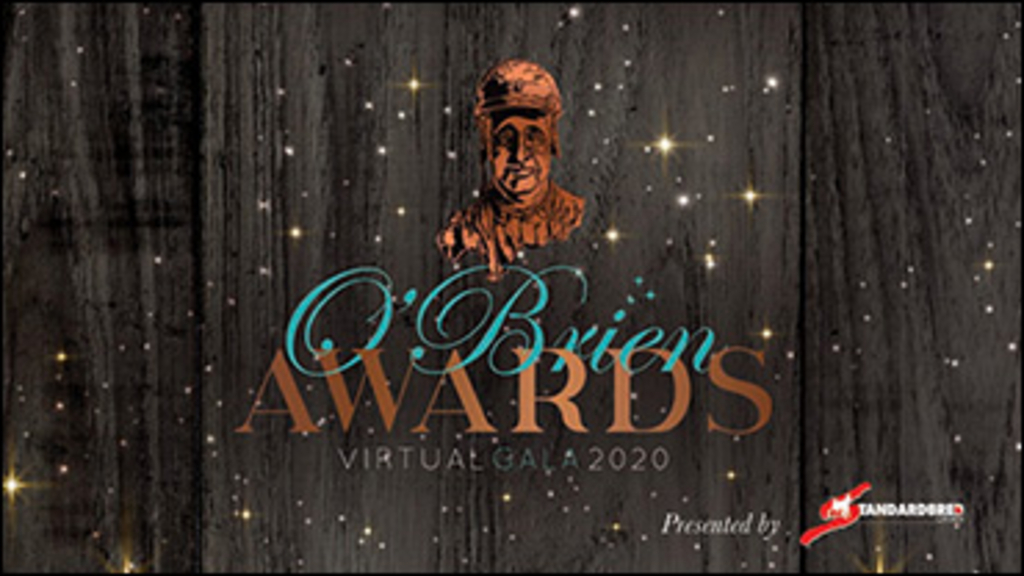 Published:
January 26, 2021 11:50 am EST
Standardbred Canada is proud to present the Virtual O'Brien Awards Gala on Sunday (Jan. 31), on standardbredcanada.ca.
Here's everything you need to know in order to plan your evening!
SUNDAY, JANUARY 31
5:30 p.m. – 6:30 p.m. (EST) — Red Carpet Live on Facebook
(View on SC's Facebook page or standardbredcanada.ca)
To kick off the night, we have "Red Carpet" coverage, sponsored by Grand River Raceway and produced by CUJO Entertainment, with our Red Carpet Host, Kelly Spencer, on Standardbred Canada's website and Facebook page. Kelly will be checking in with some of the finalists and special guests as they arrive on the "Virtual' Red Carpet.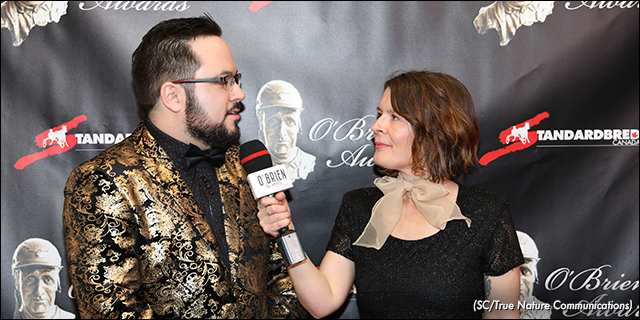 6:30 p.m. – 7 p.m. (EST) — Intermission & Video Greetings
Get your refreshments and get comfortable!
Video greetings, sponsored by The Hambletonian Society, will be playing just prior to the O'Brien Awards Show.
7 p.m. – 8:30 p.m. (EST) — 2020 Virtual O'Brien Awards Show
(Watch on standardbredcanada.ca)
Hosted by Ken Middleton and Jason Portuondo, watch the 2020 O'Brien Awards live from the comfort of your own home live via video stream exclusively on standardbredcanada.ca for free.
The online stream is brought to you in part by Omega Alpha Pharmaceuticals ~ Effective Supplements Through Science and Woodbine Mohawk Park. The awards presentations are estimated to last for 60-75 minutes.
The Virtual O'Brien Awards Gala will feature live cut-ins with some of the finalists and winners, along with cut-ins from Red Shores Racetrack Casino at Charlottetown Driving Park, who are hosting a sold out VIP Gala.
There are lots of opportunities for viewers to get involved in this year's Virtual Gala. Here's all the information:
Digital Program
Will be posted for viewing on Sunday, Jan. 31
Virtual Online Photo Gallery
Have some fun with the custom O'Brien awards virtual photo booth! Guests can access the virtual photo booth on standardbredcanada.ca on Jan. 31. You can take photos, GIFs, or Boomerangs from your phone, tablet or PC with our custom O'Brien award frames, borders and stickers! You can save your photos instantly and share them to social media!
Show Us Your Boots & Bling Best Dressed Contest
It's not too late to pull together a great outfit for the "Show Us Your Boots & Bling" Best Dressed contest for this year's virtual event. Sponsored by Tara Hills Stud, there will be a prize for the "Best Dressed" male and "Best Dressed" female from photos submitted. In addition to bragging rights, the winners will each receive a $50 HPI card, a $100 TrackIT credit, and a gift basket from 13th Street Winery. More information is available here.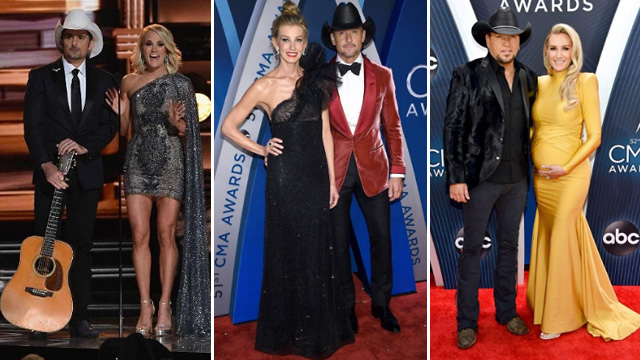 To take part in the contest, simply email a photo of yourself in your Boots & Bling attire to [email protected]. Please provide your name and member number, if you are a Standardbred Canada member.
SC will accept submissions starting at noon on Sunday, Jan. 31, and the deadline to enter is Tuesday, Feb. 2, at 12 noon. (Photos that have been edited in Photoshop, etc. will not be considered.)
Online Silent Auction on standardbredcanada.ca
Jan. 25-31
Proceeds will benefit SC's educational partnerships with Equine Guelph. Auction is open now and closes at 9 p.m. sharp on Jan. 31. Click here to check out the items and start bidding!
Social Media Hashtag #obriens20
Standardbred Canada will also provide live updates on the event through its social media channels. For anyone tweeting or adding photos to Facebook, Twitter and Instagram, please use the #obriens20 hashtag.
Standardbred Canada would like to thank all of the Industry Partners and Sponsors for their support of the 2020 O'Brien Awards:
Red Shores Racetrack and Casino at Charlottetown Driving Park – host track partner for a VIP O'Brien Awards Gala.

The Central Ontario Standardbred Association, sponsors of the finalists' VIP Celebration Baskets.

Ontario Racing, sponsor of the Media Excellence Awards.

Horse Racing Alberta for sponsoring the O'Brien post-event video interviews, which you will see on our website for the week following the awards.

Grand River Raceway for sponsoring the Red-Carpet live broadcast.

The Hambletonian Society for sponsoring the Video Greetings.

Omega Alpha Pharmaceuticals & Woodbine Entertainment, for sponsoring the video stream.

OnTrack Media and Entertainment, an American Teletimer company, sponsor of the online photo gallery.

The Raceway At Western Fair District for their contribution as Industry Partners.

Tara Hills Stud for sponsoring the Best Dressed contest.