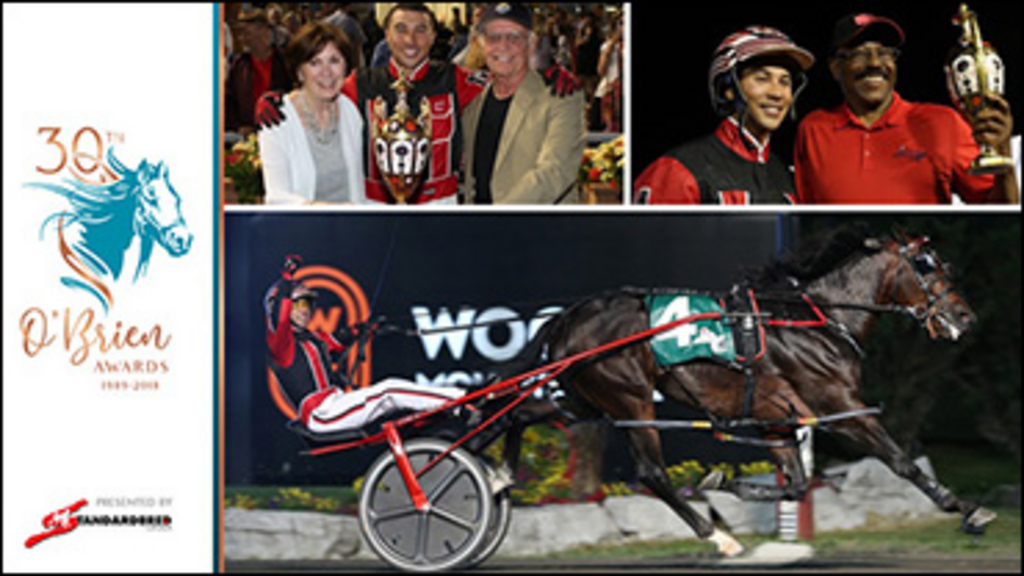 Published:
January 16, 2019 03:10 pm EST

In a statistical rarity, the aged pacing division for 2019 will include the four richest sophomore pacers from 2018. Even more impressive, three of those horses -- including O'Brien Award finalist Lather Up -- are stud horses that could have retired to the stallion ranks.
A winner of more than $1.1 million at three, Lather Up is a homebred son of Im Gorgeous owned by Gary & Barbara Iles. He'll be joined in the older pacing wars this coming season by fellow O'Brien nominee Jimmy Freight ($834,489), Dan Patch winner Dorsoduro Hanover ($1,284,562) and Dan Patch runner-up Courtly Choice ($922,158). Of those four pacers, only Dorsoduro Hanover is a gelding.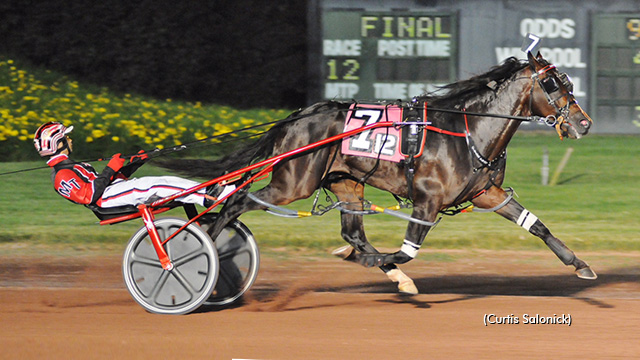 "The plan was always to bring him back as a four-year-old, to tell you the truth," said Gary Iles, who revealed that farms did make offers to stand Lather Up as a stud for the 2019 breeding season. "We thought about them, and we just decided we wanted to do it as a four-year-old...So many of the horses stop at three and there's a lot of fun just competing. I saw that Courtly Choice was going to go out and then they returned him...and I'm kind of glad they did. It should be a good year for harness racing."
Lather Up provided a seasonal highlight for his connections as well as redemption for Team Teague in winning the 2018 North America Cup, following the runner-up finish of Wiggle It Jiggleit in 2015.
"It's been another great year, a little more unexpected than the year I had with [Wiggle It Jiggleit]," regular driver Montrell Teague said. "But we made the magic happen again with another homebred that was looked at as the underdog beginning of the season until he won the North America Cup. The moment that stands out from the season for me is definitely winning the North America Cup for most, because it was the number-one race I wanted to win since finishing second with [Wiggle It Jiggleit]."
Following the North America Cup Lather Up encountered issues. While winning his elimination for the Max Hempt Memorial, an ulcer compounded on top of other minor problems resulted in Lather Up losing stride, finishing eighth and skipping the Meadowlands Pace.
Lather Up returned to the races a month later to sweep a prelim and the final of the Ohio Sires Stakes at Scioto Downs. He then competed in the Little Brown Jug, finishing third in the second heat as the favourite, and sat on the bench until the Breeders Crown, finishing second in the final. A disqualification due to violating the breaking rule in his penultimate start of the season lost him the Monument Circle and then he ended the year with an eighth-place finish over the slop at Dover in the Matron.
"He looks absolutely fine," Gary Iles said. "He's put on some weight and he's done a lot of running out in this paddock. There were three turkeys that came through the paddock last week and he was enthralled with that. He was running and thinking 'What in the devil is going on? I've never seen anything like this before.'"
The star sophomore, set to return to training in the coming days, gives Gary and Barbara Iles their first O'Brien nomination while Teague, associated with Wiggle It Jiggleit's win for Older Pacer of the Year in 2016, gets to revisit the Canadian ceremony.
"You're thrilled that you're even considered," Gary Iles said. "I'm very humbled to tell you the truth. [It'll be] our grandson, our granddaughter, our daughter and my wife and I [going to the O'Briens]. Our grandson went out and bought his first tuxedo."
"I felt great finding out he was nominated for an O'Brien Award," Montrell Teague said. "He was undefeated in his trips to Canada, won the main three-year-old race in the North America Cup and I was more happy that he got the recognition that he deserved defying the odds being a homebred, sired by an unknown sire, and was in my opinion the most versatile colt all year. I have been to the O'Briens once before when I was a lot younger, I think I would enjoy it more being more involved now being the driver of the horse."
Standardbred Canada will present the 30th edition of the O'Brien Awards on Saturday, February 2, 2019 at the Hilton Mississauga/Meadowvale Hotel. Tickets are now on sale and can be purchased by contacting the Member & Stakeholder Relations Department at 905-858-3060. Tickets are $200 each (includes HST) and include a cocktail reception, gourmet dinner, wine, and complimentary portrait.