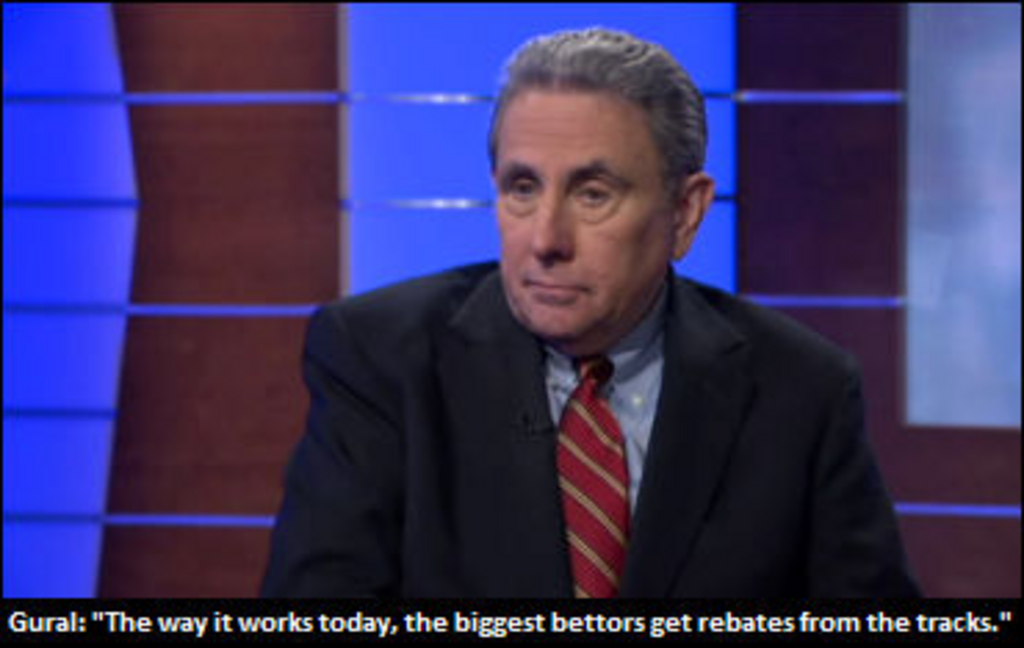 Published:
January 11, 2013 03:24 pm EST

In addition to recently going on the record regarding Atlantic City, a spike in handle, off-track wagering and his true feelings about taking over operating control the Meadowlands Racetrack, Jeff Gural has also discussed the topic of rebating the Big M's top wagering customers.
Gural's comments have come via an interview with Mike Schneider on NJ Today. The discussion started with a back and forth about the big spike in handle the East Rutherford, New Jersey oval recently saw (a total of $3.5 million last Saturday night), and flowed into the other topics.
"The numbers have been amazing," Gural said. "They (Meadowlands handicappers) actually bet more last Saturday on a normal card than they did last year on the Meadowlands Pace night, which is our biggest night."
When asked what the reason for the spike was, Gural responded by saying that the track is "trying some different things" and that he recently met with some big gamblers that have agreed to bet on the Meadowlands' live product.
"Some people came to me and they said, 'We bet $30,000 a day at your track, but maybe we will bet $300,000 a day if we can negotiate a better deal for ourselves.' Because the way it works today, the biggest bettors get rebates from the tracks --- (it) makes sense. It would be like someone going to a car lot and saying, 'Instead of buying one car, I'll buy 20 cars, but I want a better price on each car.'"
Gural also stated that of the $3.5 million that was bet on the Meadowlands Saturday night, only $300,000 was bet live on track.
In an interesting moment, when asked about whether or not he is glad he took over operating control of the Meadowlands, Gural candidly said, "Am I glad I did it? I dunno, it's an awful lot of work. I'm 70 years old and I'm working harder now than I ever worked. You kind of envision your life at 70 as being a little slower."
Later in the interview, Gural admitted, as he has before, that he probably wouldn't have taken over the Meadowlands if he did not think expanded gaming would be implemented at the track in the future.
"In fairness, I probably wouldn't have done it if I didn't think that sometime down the road the state will figure out that there should be a casino at the Meadowlands," he said. "Whether I am the operator or not, that's a different story, but I just don't think they (the state) are going to allow people to go to New York and Pennsylvania (to gamble at casinos) forever."
Gural went on to add that he thinks NJ Governor Chris Christie is right to try to save Atlantic City, "but obviously the Revel has been a major --- a shockingly major --- disappointment, and I think they have their work cut out for them. Hopefully we can work together in the future and we can help them (the state)."