Published:
January 10, 2012 04:05 pm EST
According to a report, a teenager has come forth and pleaded guilty to abandoning his nine-year-old standardbred outside of a Geauga County, Ohio Wal-Mart
this past November.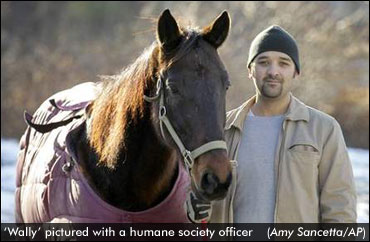 On January 3, the Amish teen, 19-year-old Johnny Miller, pleaded guilty to a charge of animal abandonment in connection to the case, according to a report on thehorse.com.
The article states that the standardbred --- who has picked up the nickname 'Wally' in light of the Wal-Mart abandonment --- is now in demand by people looking to adopt him since the story became a mainstream news item this past weekend.
The report has quoted Humane Society Executive Director Hope Brustein as saying that people from all over Ohio and the United States have been looking to adopt the horse, and that the society wants "to do what's best for him and find him a good, caring forever home."
Related Stories