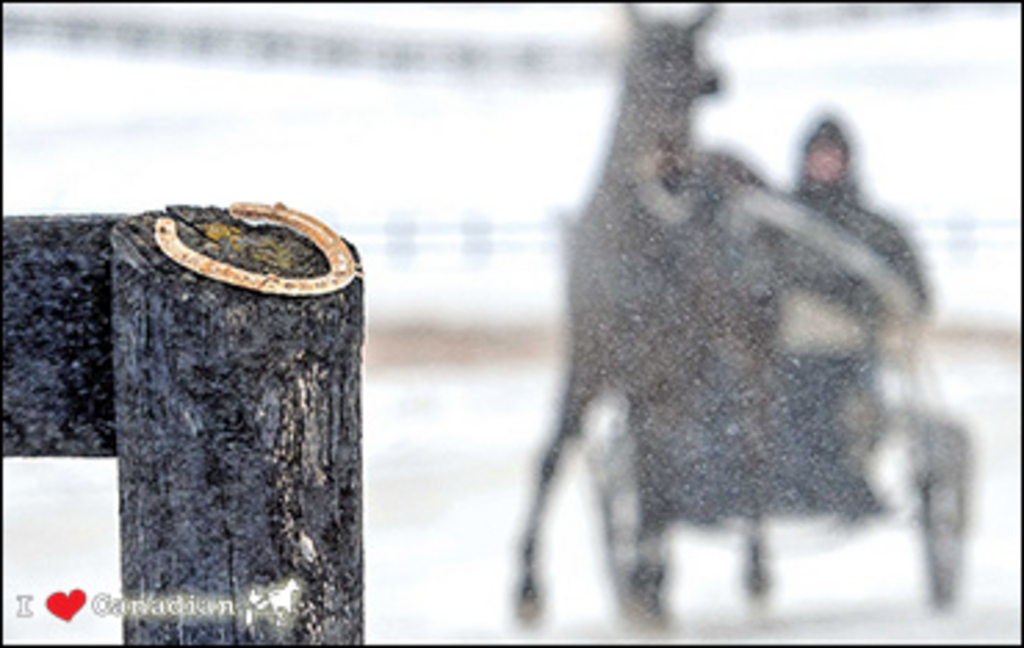 Published:
January 1, 2018 09:21 am EST

The Heart of Harness Racing Calendar is back for 2018 and the I Love Canadian Harness Racing Fan Club would like to thank everyone who sent submissions for the calendar!
First out of the gate for our January photo is this unique shot captured by Jackie McManus of Komoka, Ont.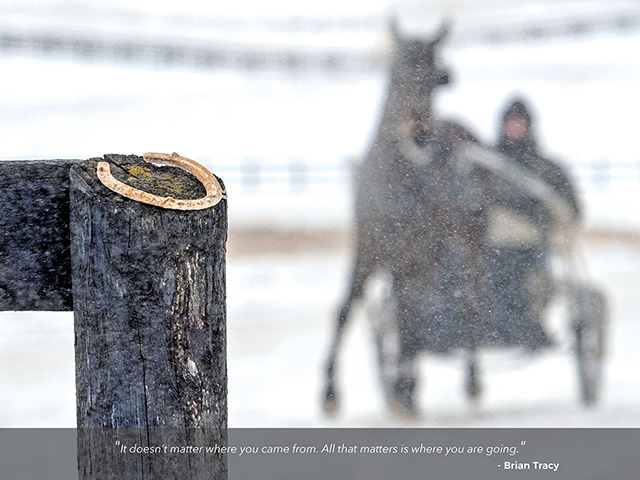 The image was taken at Dorchester Downs where two horses that Jackie owns shares in are stabled. Jackie goes to the barn every Saturday regardless of the weather.
"On this day it was -15 degrees and snowing. I was coming out of the infield on my way back to the barn and I saw a horseshoe just under the snow. I picked it up and put it on the fence post and with that I knew what I wanted to do next. I waited for a horse to come into the frame with the horse shoe," she explained.
According to McManus, who is VP of Finance for a property management/real estate development company in London, Ont., she was a "horse crazy kid" who was able to spend her childhood at the track with her father. She has owned and showed hunter/jumpers but has returned to her first love, the Standardbred.
Currently Jackie is part owner of several horses in fractional ownership groups – with the Standardbred Breeders of Ontario Association (SBOA), Landmark 11, theStable.ca, Larry Fitzsimmons and Taylor Fritz.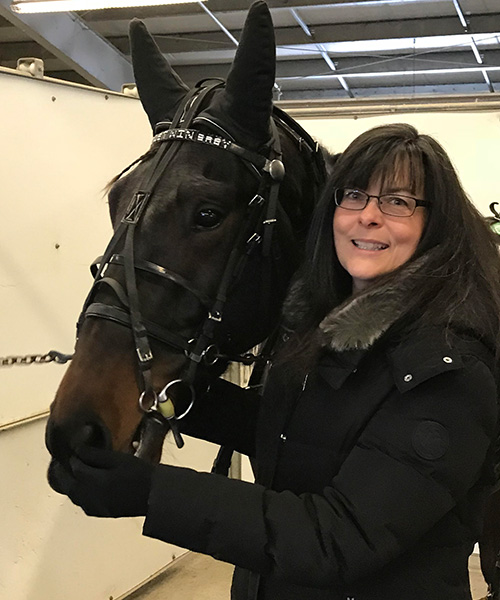 She started photographing horses in 2005 at horse shows in Southwestern Ontario. "I had not picked up a camera in almost a decade until this year when I started to purchase shares in Standardbreds. I feel like I have a part of my life back now being around the horses and having a camera around my neck again," she stated.
Jackie liked to take photos with a key element in the foreground in focus and something in the background out of focus. "I always say photography is 50% luck (being in the right place at the right time) and 50% patience (you always have to wait for that right moment and that can take a very long time)."
Standardbred Canada members can stop by the SC Field Rep's office at tracks racing in January to pick up a FREE calendar.
For anyone who would like to purchase calendars to be mailed out, please contact the Industry Marketing Department at (905) 858-3060 x243. Calendars are $10 each (Including postage to anywhere in Canada). You must pay via credit card.