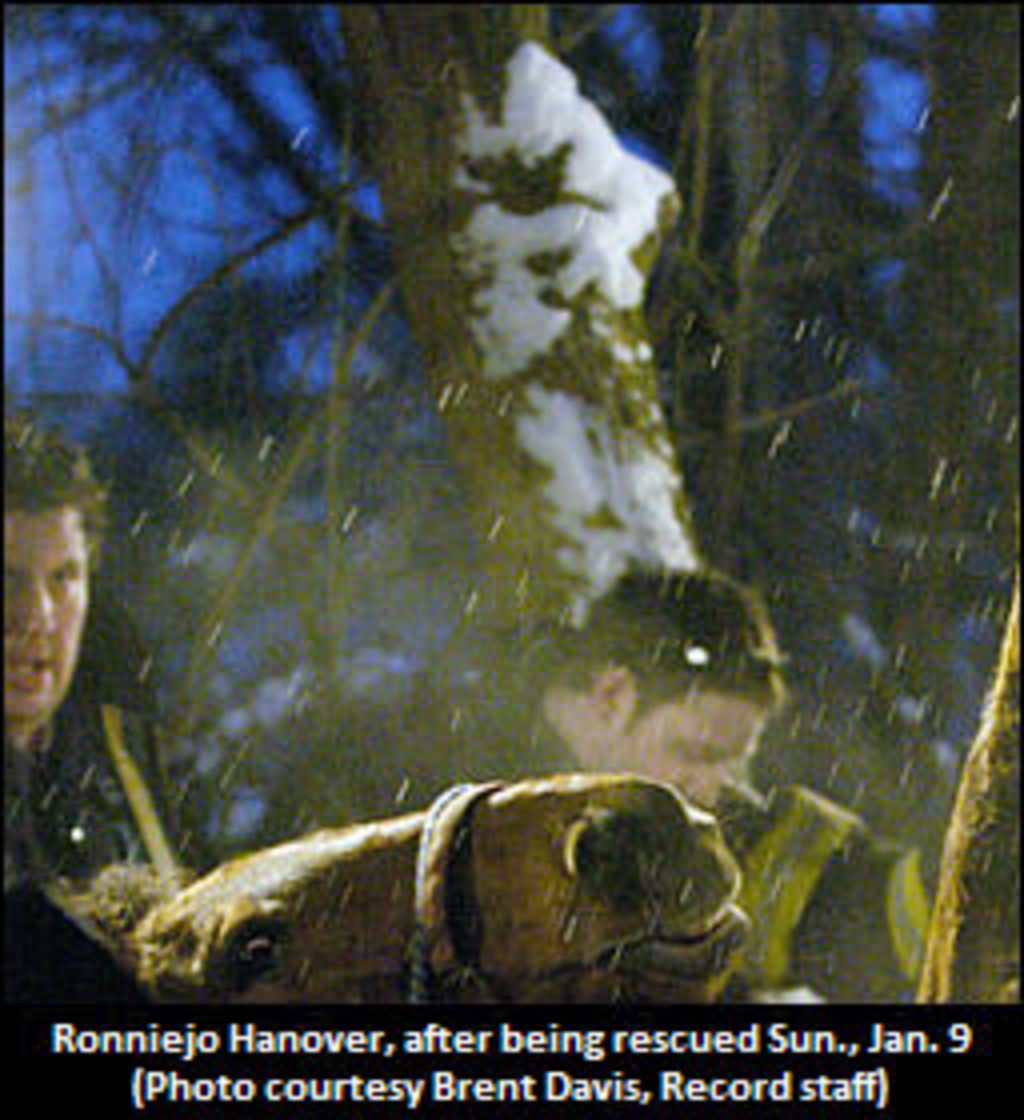 Published:
January 10, 2011 10:09 am EST
With the mercury dropping and people flocking to the warm confines of their dwellings, an outdoor swim is out of the question this time of year, unless you're 24-year-old standardbred Ronniejo Hanover
.
According to a report on therecord.com, during the afternoon of Sunday, January 9 in Ontario's Centre Wellington area, the retired racehorse wandered from her paddock at a hobby farm, broke through a wooden lid, slipped through a two-foot square opening and found herself in an underground water storage tank.
The report explains that Ronniejo Hanover was found around 3:30 p.m. and dozens of firefighters were called to the scene to free the trapped mare.
The article states that ropes were tied around Ronniejo Hanover's hooves as firefighters tried to keep the mare as close to the opening as possible while crews pumped water out. Others began to cut into the roof of the concrete tank with saws, hoping to create a Ronniejo Hanover-sized hole they could lift her out through.
After roughly two hours, the horse was lifted straight up and out through the opening she fell through. The article explains that rescuers comforted the understandably-exhausted Ronniejo Hanover. They covered her with a blanket as she lay in the snow. A short time later, she was placed in the front-end loader and carried to a barn where she was treated by a veterinarian.
"All of these guys, they're pretty compassionate, and they would have done anything today to make sure the outcome was good," said Centre Wellington District Fire Chief Ken Boys was quoted as saying. "Whether it's a human or an animal, we try to do our best."
For video footage of the rescue, click here.
(With files from therecord.com)