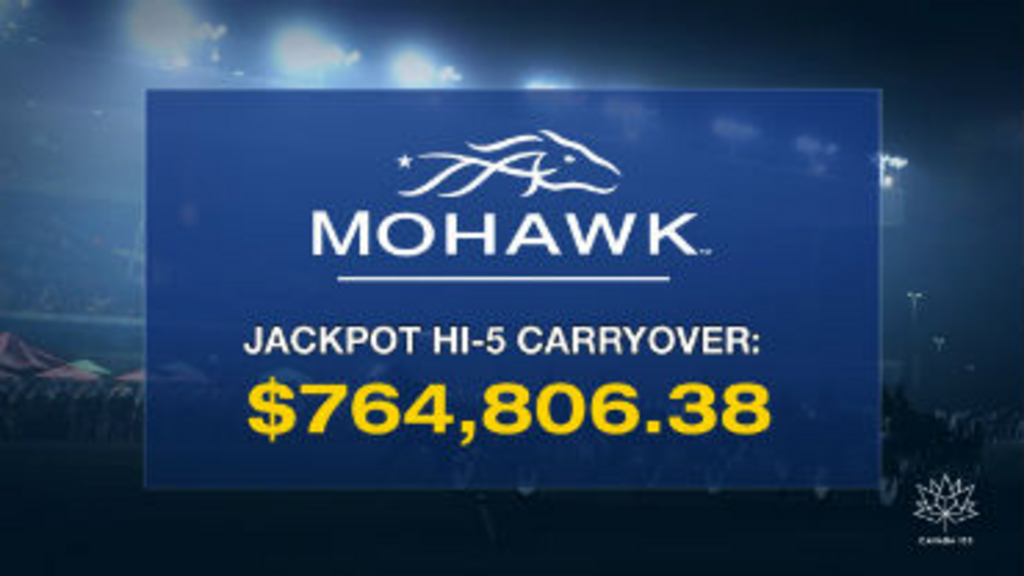 Published:
September 28, 2017 11:57 pm EDT
A massive carryover in excess of $764,000 will be find its way into the Friday evening card at Mohawk Racetrack after multiple winning tickets were sold on the popular wager during Thursday evening's program at the Campbellville, Ont. oval.
Thatgirlisonfire, who was sent off as the third choice in the wagering, took home top prize in the Thursday evening finale, with Marvalous Jet (5-1), Ringing Ofthe Bell (15-1), No Panic (3-1) and race favourite Every Time (8-5) rounding out the top five finishers in Race 10.
The winning combination of numbers 7-1-6-4-8 kicked back a return of $1,203.15 for every $1 ticket.
If you want to get a head start handicapping Friday's Jackpot Hi 5 wager, click here for a program.
To view results for Thursday's card of harness racing, click the following link: Thursday Results – Mohawk Racetrack.