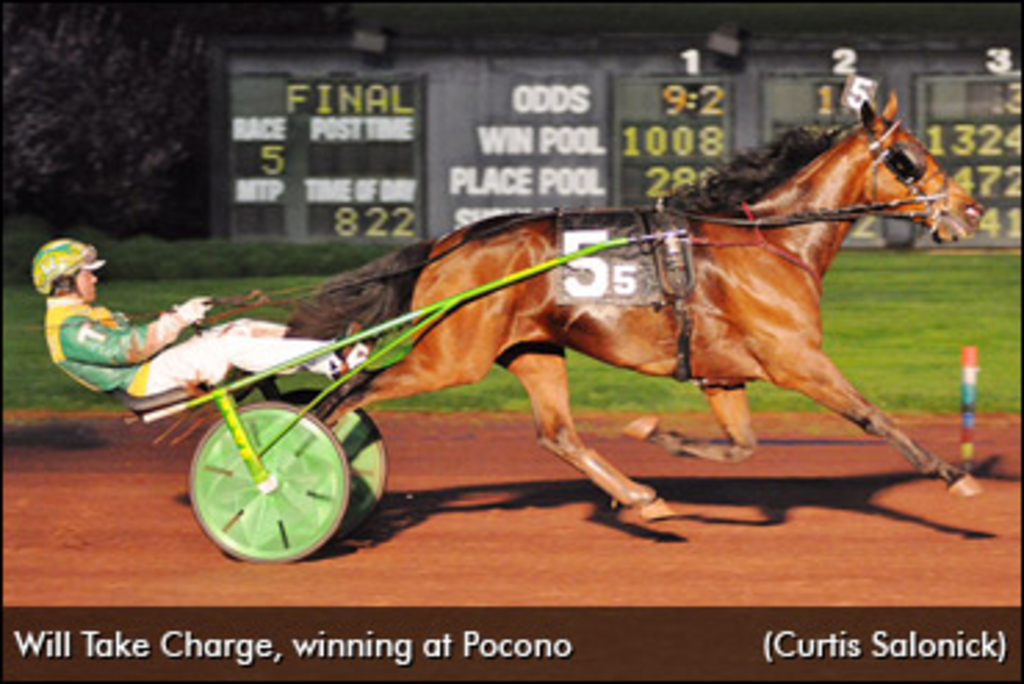 Published:
September 15, 2018 09:51 am EDT
Bringing Will Take Charge to race in Saturday night's Open Handicap Trot at Yonkers Raceway isn't an expedient move for Jeff Gillis. He's passing up a chance to race in the $200,000 Caesar's Trotting Classic at Hoosier Park next week and he was certain to be assigned post eight in the weekly $44,000 trotting feature.
However, Gillis made the choice to race the 5-year-old gelding at the Hilltop with good reason: the International Trot is just a month away (October 13), and Gillis is determined to represent Canada in the $1 million stakes.
"That's the whole reason for being down here. He's eligible to a race at Hoosier next Friday that I may bypass. I'm not sure about racing him off six days with all the travel," Gillis said. "It wasn't a convenient time to come down from a scheduling perspective, but I really want to be in that race and I'm going to do anything I can to get him noticed."
Although Will Take Charge is in the midst of a career year, winning the Maxie Lee Invitational at Harrah's Philadelphia in May, taking the Crawford Farms Trot at Tioga in a romp in July, and finishing second in both the Cutler Memorial and Cashman to the tune of $410,738 this season, Gillis doesn't think the son of Kadabra has made enough of an impression to earn one of the 10 invitations to Yonkers' signature race for older trotters.
"The Maxie Lee, he was spectacular that day. To that point, he'd won off of cover and he'd won on the front, but we'd never grinded out first-over. That was the hand we were dealt that day and I was really impressed with him. I would argue that's been his best race for me," Gillis said. "The race at Tioga, I don't think the field was quite as deep and he was never really threatened. Two very different races."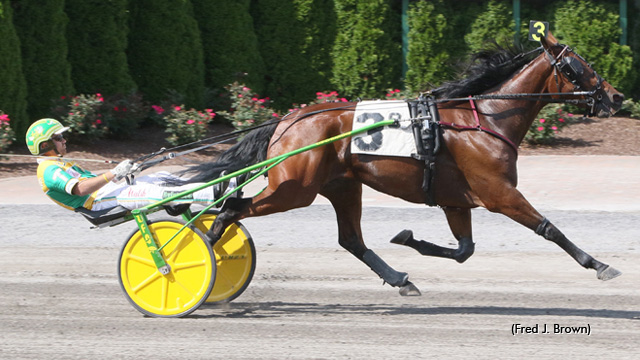 Will Take Charge finished eighth beaten 6 ½ lengths behind likely United States representative Crazy Wow and probable Canadian representative Marion Marauder in the Maple Leaf Trot at Mohawk September 1. Gillis doesn't think Will Take Charge was at his best that night and believes his trotter will deliver a standout performance worthy of garnering an invitation Saturday night.
"I gave him four days off after the Maple Leaf Trot and then just jogged him up until Wednesday and trained him. He's ready to go tomorrow," Gillis said. "We haven't yet received an invite and I certainly want it. I'm hoping for him to race well tomorrow and in turn receive that invite.
"I feel like after the Maple Leaf Trot, I'm not sure if they'll invite more than one Canadian horse, but I was concerned that Marion Marauder had the upper hand on us and the only thing I could do to turn the tables is bring him down here and hopefully showcase him a little bit," Gillis said.
Will Take Charge will start from post eight in Saturday's sixth race. The 1-mile trot attracted last week's dominant Preferred winner Gruden and July 7 Open winner Weslynn Dancer. Madhatter Bluechip, New Heaven, Barry Black, Fashion Creditor, and Lord Cromwell comprise the lineup. Despite his outside assignment, Will Take Charge is the 5-2 morning line favorite with Mark MacDonald down to drive.
"I'm going to leave it up to Mark MacDonald. I don't want him to get away eighth. I expect him to go forward in some manner," Gillis said. "I think it will depend on how many leavers there are inside of him. I'm confident if he has to go to the lead, he'll be good and I'm confident that he can do it from off the pace as well."
Will Take Charge won a local $30,000 Preferred Handicap in April, racing from off the pace to score a 1:56.1 win. Gillis believes Will Take Charge excels on small tracks and relishes the tight turns of the half-mile oval.
"He trots the turns as fast as any horse I've ever had, as fast as the straightaways really," Gillis said. "The smaller tracks are really his bread and butter; in fact, I've developed the opinion that he hasn't raced quite as well at home as he has on the road and most of his starts on the road have been on the smaller tracks.
"I really think, with him trotting the turns so good and I don't know that this horse particularly tires," Gillis continued. "He's been a mile-and-an-eighth a couple of times and been second beat a neck both times. I think on a half, the advantage kind of shifts to him. I'd really like the opportunity to find out for sure."
Saturday's 12-race program co-features a $44,000 Open Handicap Pace in race eight and a $35,000 four-year-old Open Handicap Pace in race nine. First post time is 6:50 p.m.
(SOA of NY)