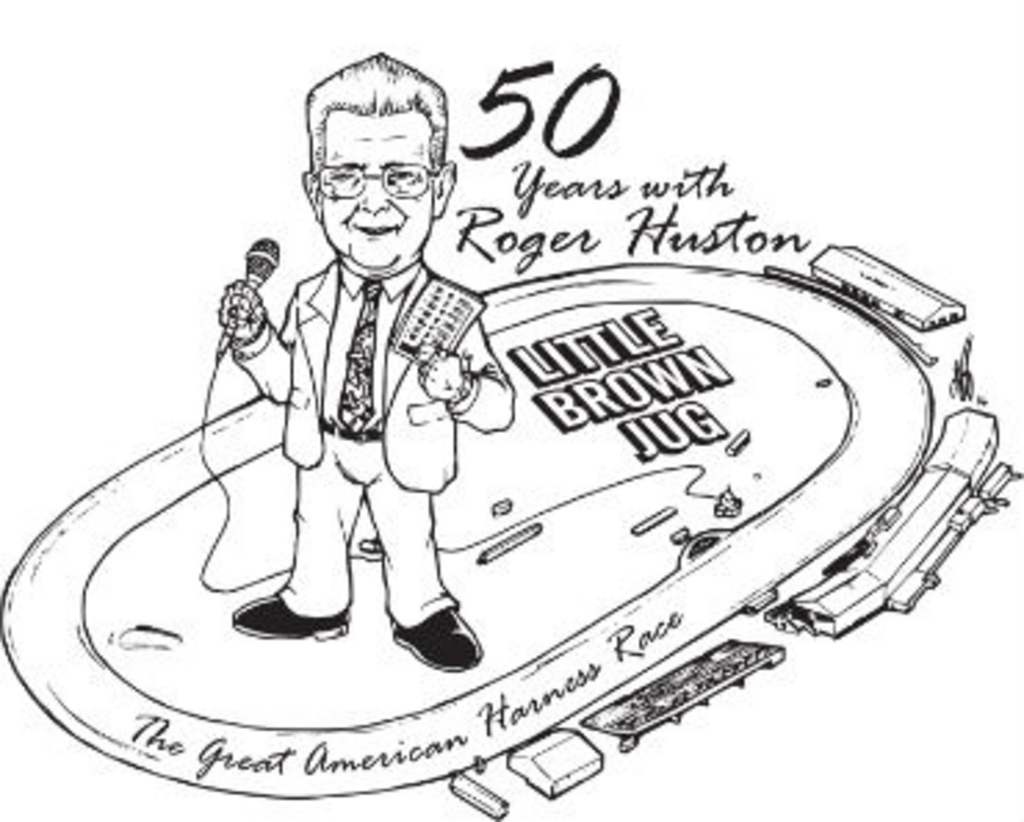 Published:
September 12, 2016 10:31 pm EDT
The year was 1967, Lyndon B. Johnson was President, the Beach Boys were having Good Vibrations and a 26-year-old native of Xenia, Ohio started calling races at the Delaware County Fair.
To celebrate Roger Huston's 50 years at the Delaware County Fair, Little Brown Jug officials have created a limited edition t-shirt that will be available for sale at the three souvenir stands on the fairgrounds for only $15.
In 2017, Huston will call his 50th Little Brown Jug.
"The Delaware County Fair and the Little Brown Jug have been an important part of my life," noted Huston. "The Jug is like no other race in the world and the fans have given me so much joy over the years."
To give back to the fans, Huston will be available for several "meet and greet" sessions at the following dates, times and locations:
Sunday, September 18 from 12:45 – 1:15 p.m. (Grandstand)
Sunday, September 18 after the races (next to the Log Cabin)
Monday, September 19 from 2:45 – 3:15 p.m. (Grandstand)
Monday, September 19 after the races (next to the Log Cabin)
Tuesday, September 20 from 1:00 – 1:30 p.m. (Grandstand)
Tuesday, September 20 after the races (next to the Log Cabin)
Wednesday, September 21 after the races (next to the Log Cabin)
Thursday, September 22 from 11:00 – 11:30 a.m. (Grandstand)
Thursday, September 22 after the races (next to the Log Cabin)
(Little Brown Jug)