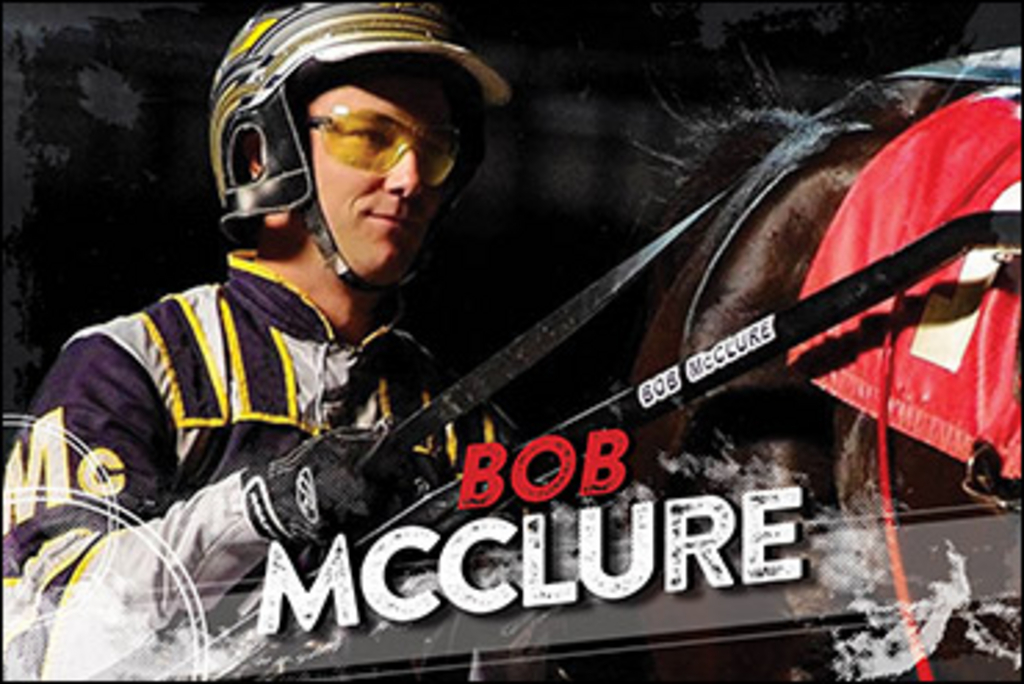 Published:
August 3, 2018 07:39 pm EDT

Like many in harness racing, driver Bob McClure has a favourite place to be on the first Saturday in August.
But if you were expecting him to say the Hambletonian, think again.
McClure is one of many drivers based in Canada that will be in action during the stakes-packed card on Hambletonian Day at The Meadowlands in East Rutherford, N.J. McClure, however, will be flying back to Canada after the card and doing his best to make it to Hanover Raceway for the track's signature event -- the 2018 Dream Of Glory.
"It's an important race to me," McClure told Trot Insider." It's where I started out. I love that track."
That love is more than evident given McClure's effort to keep his commitment to trainer Keith Jones, who has listed the young reinsman on Dream Of Glory favourite Joey Bats.
Prior to the Dream Of Glory, McClure will make his Hambletonian Day debut with a pair of drives for Luc Blais-trained and Determination-owned trotters.
"Hopefully a fun day. Going down for a high profile trainer like Luc is pretty cool."
McClure's first drive of the afternoon comes aboard Warrawee Roo in the $286,650 John Cashman Memorial for older trotters. Warrawee Roo has drawn post nine and is listed at 10-1 on the morning line but McClure feels those odds will drop before post time.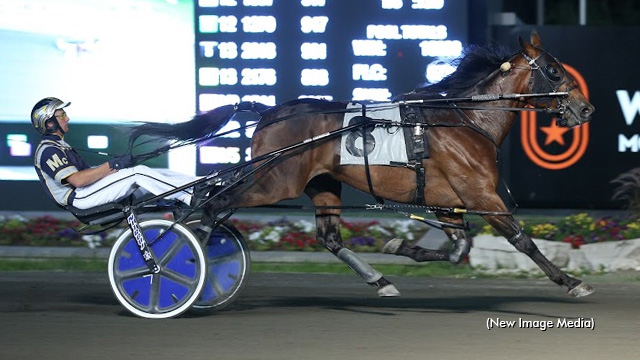 "I think Warrawee Roo is very competitive in there. He beat the rail horse [Will Take Charge, listed at 4-1] last week and he's in very good form right now."
In his last eight starts, Warrawee Roo sports a summary of 3-2-1-2. In extra-distance races like the 1-1/8 mile Cashman, he's finished fourth (beaten two and a half lengths) and third (beaten a half-length). McClure feels that longer distance will work to his horse's advantage.
Dream Together is McClure's second drive of the Hambletonian card. She hasn't missed a cheque in her nine seasonal starts with four top-three finishes, and leaves from post three in the $154,000 Dr. John Steele Memorial for four-year-old trotting mares at odds of 15-1.
"She's a very fast mare. I think the four-year-old year has been tough for her, but she's been steady all year."
Upon his return to Ontario, McClure will make the trek to Hanover Raceway for one drive in the Dream Of Glory Final. Post time is set for approximately 9:35 p.m., and McClure will aim for his second straight Dream Of Glory title after winning in 2017 with Mister Muscle. His chances this year rest with Joey Bats, who McClure notes gets around a half-mile track with ease.
"I wouldn't trade any for him that's for sure."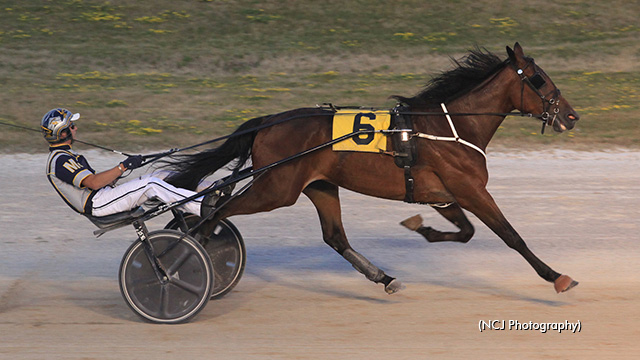 Owned by Douglas McCarthy of Holland Landing, Ont., Joey Bats is the 8-5 favourite on the morning line and will leave from post six. Second choice Sicario, who won his elim last week, has drawn post eight and is listed at 3-1.
McClure's enthusiasm for the Dream Of Glory card and Hanover Raceway is both refreshing and infectious and not necessarily what many would expect from a driver that's top three in Canada this year in both wins (192) and earnings ($2.6 million) as of press time, and on the cusp of participating on a $4 million Hambletonian Day card featuring the biggest stars in the sport.
"It's a great place for racing and my favourite track," confessed McClure. "Anyone that hasn't been there should go!"