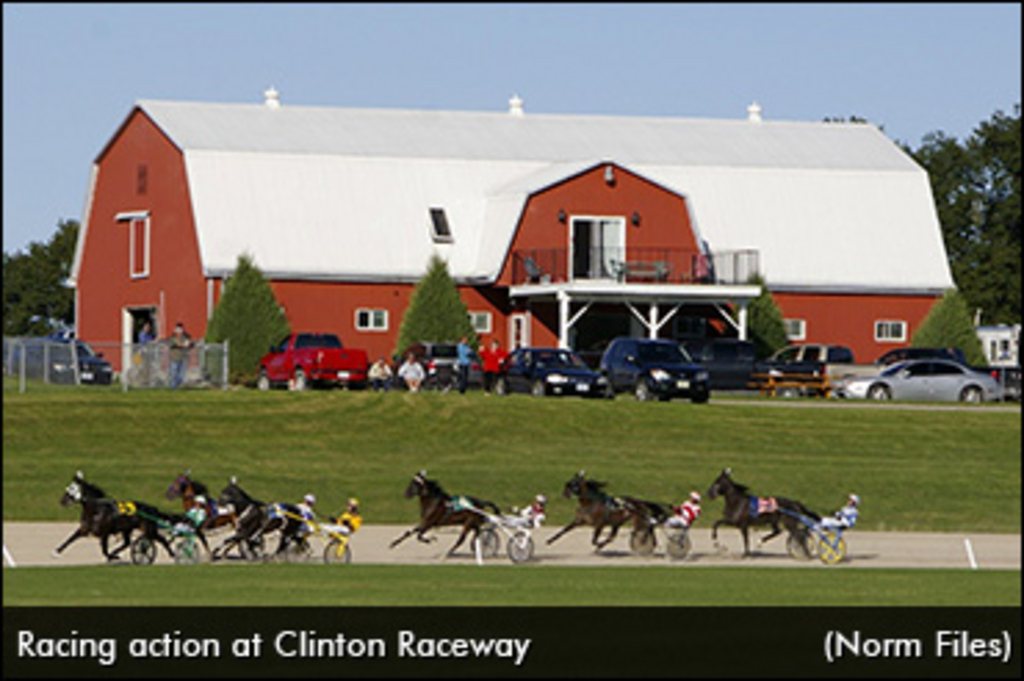 Published:
August 27, 2021 04:04 pm EDT
Ontario drivers circle the first Sunday in September on their calendar each year, hoping their success through the summer harness racing season earns them an invitation to Clinton Raceway's annual Charity Driver's Challenge.
"It's always exciting when Ian (Fleming) calls you and says, 'Do you want to take part in it?'" said Natasha Day, whose victory in the inaugural Ontario Women's Driving Championship secured her invitation to the Sunday, Sept. 5 event. "It's always a good, fun, competitive day, it really is. They [Clinton] look after the drivers really well, look after the trainers well. It's always good to give to charity and to support the local community."
Drivers typically receive five per cent of their mount's purse earnings, but on Sept. 5 those fees will be donated to Branch 140 of the Royal Canadian Legion, along with the proceeds from a silent auction and 50-50 draw. Over the last 40 years the annual Charity Driver's Challenge has raised in excess of $332,000 for a variety of community organisations in the municipality of Central Huron.
"It's been a good event for local charities," said Clinton Raceway's general manager Ian Fleming. "All the positive things that happen in this industry come together on the same day — Sires Stakes, and people helping people, and a lot of the top drivers here, and a holiday weekend — there's a bunch of reasons why it works out well."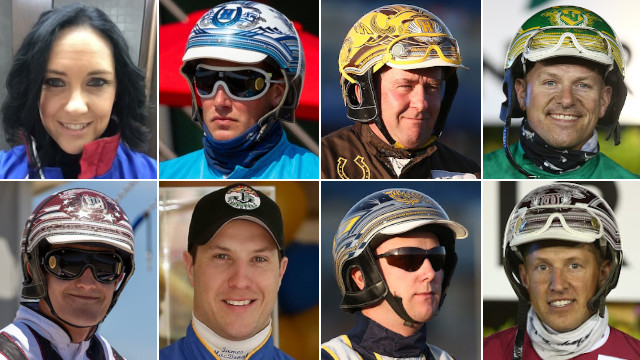 Joining Natasha Day in the eight-race challenge are Clinton Raceway's leading driver Travis Henry, defending champion Brett MacDonald, Canada's leading driver James MacDonald, six-time Charity Driver's Challenge winner Jody Jamieson, three-time winner Trevor Henry, two-time winner Doug McNair and reigning Ontario Sires Stakes Lampman Cup champion and O'Brien Award winner Bob McClure. The drivers will accumulate points based on where they finish in each race, and the top point earner will be declared the 2021 champion.
James MacDonald won the Clinton driver's challenge in 2014 and would like to return to the winner's circle on Sept. 5, but said it is a tough feat to accomplish in a group of fiercely competitive drivers on a half-mile racetrack.
"You've got to have some luck, the luck of the draw, when you're dealing with seven other great drivers. Good posts and good horses that have to be on their game that day, that's more important than anything," said MacDonald, who has teamed his mounts to more than 168 wins and $3.2 million in earnings this year. "Whoever gets off to the best start, that's public enemy number one."
Brett MacDonald did not win the first race in last year's event, but he won the second and secured the title with another victory in the eighth leg. The young reinsman, who was Clinton's leading driver in 2020 and won the 2021 Kin Pace Final with Saulsbrook Olympia, missed a few cards of racing at the half-mile oval this summer and was not sure if he would have the opportunity to defend his title.
"I wasn't in the top three in the driver standings and I knew that's how it usually went, so I wasn't entirely sure if he (Fleming) was going to give me a call or not," said MacDonald, who is the only hometown driver to win the challenge title in the last decade. He agreed with James MacDonald about what it takes to win. "In Clinton it all comes down to post positions and the horses you get to drive."
Once the battles are over and the winner has been declared, the drivers will turn their attention to the Ontario Sires Stakes program. Clinton Raceway's 2021 season will wrap up with the fourth Grassroots Leg for the two-year-old pacing colts.
Post time for the 41st annual Charity Driver's Challenge on Sunday, Sept. 5 is 1:30 p.m. and fans can find more information, including a free program and live stream, on the Clinton Raceway website.
(OSS)