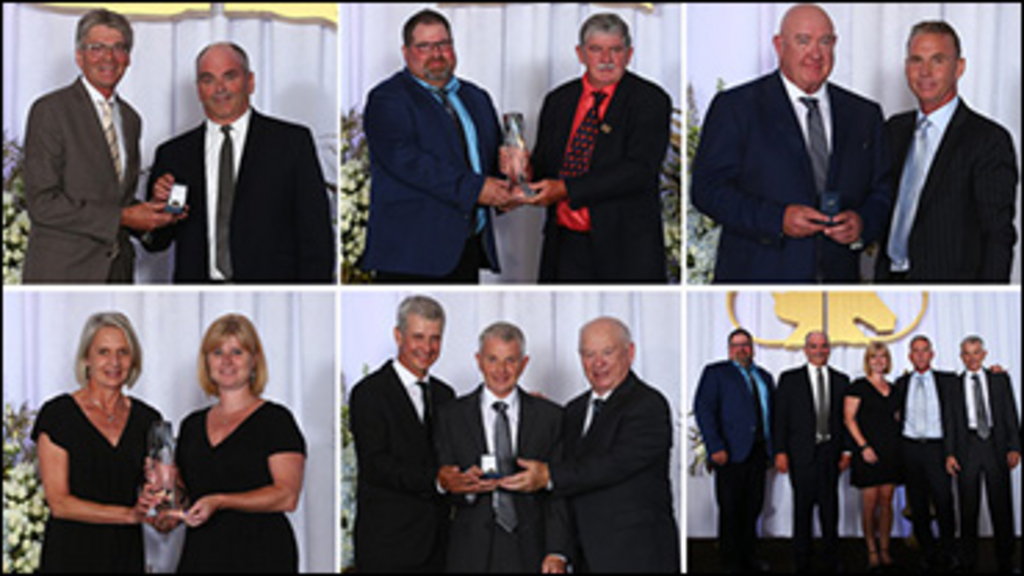 Published:
August 11, 2019 01:08 pm EDT

Presentation photos from this year's Canadian Horse Racing Hall of Fame Induction Ceremony are now available online.
The Canadian Horse Racing Hall of Fame 2019 Induction Ceremony took place in front of a solid crowd on Wednesday (August 7) at the Mississauga Convention Centre.
Standardbred inductees included Builder Ian Fleming, Trainer Jimmy Takter and Driver Trevor Ritchie, along with horses Angus Hall and Tricky Tooshie.
Representing Thoroughbreds in the Class of 2019: Builder Bory Margolus (deceased), Jockey Mickey Walls, Trainer Josie Carroll, as well as Female Horse Lexie Lou, and Veteran Horse All Along (FR).