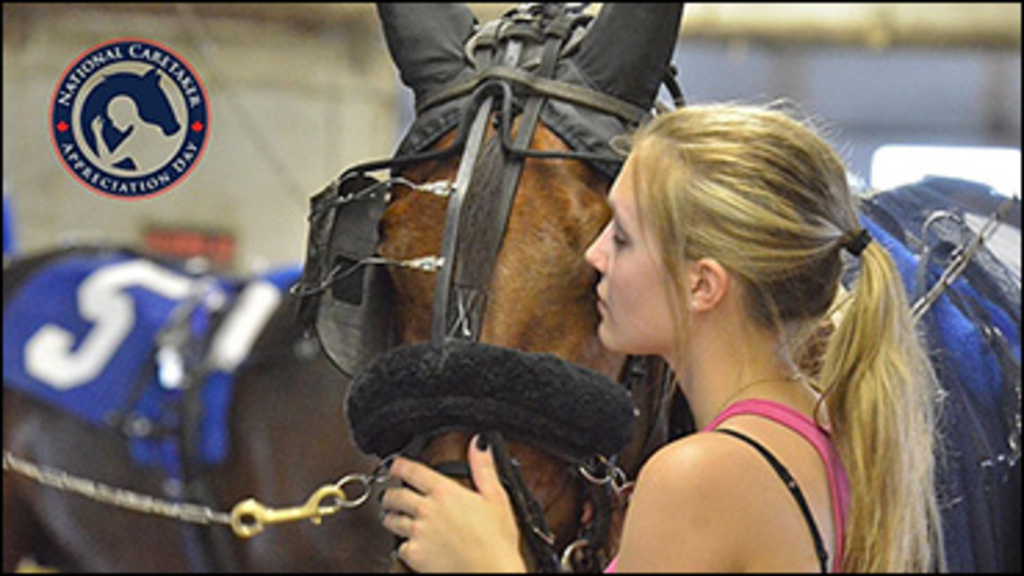 Published:
July 27, 2020 10:29 am EDT
Early mornings, long, late nights...caretakers are the unsung heroes of harness racing. They have the responsibility of making sure the horses they care for are happy and healthy, physically and emotionally. They will work seven days a week, and sacrifice their holiday and family time to make sure the horses are properly cared for. A caretaker is the first and last person that the horse sees each day.
Standardbred Canada (SC) will recognize Standardbred caretakers across the country with a "Virtual Edition" of National Caretaker Appreciation Day in September. For the past two years, SC in partnership with racetracks and associations across the country, have hosted National Caretaker Appreciation Day events in July and October.
With the additional workload that racetracks are dealing with right now to safely conduct racing and with either no spectators or limited spectators allowed on-site, there isn't the opportunity to have "live events" at the racetracks as in the past two years.
SC and any racetracks or associations that choose to take part, will recognize caretakers with videos, web stories, including the Faces of Racing series, and online contests from September 18 – 20.
Further updates and details will be announced in August.