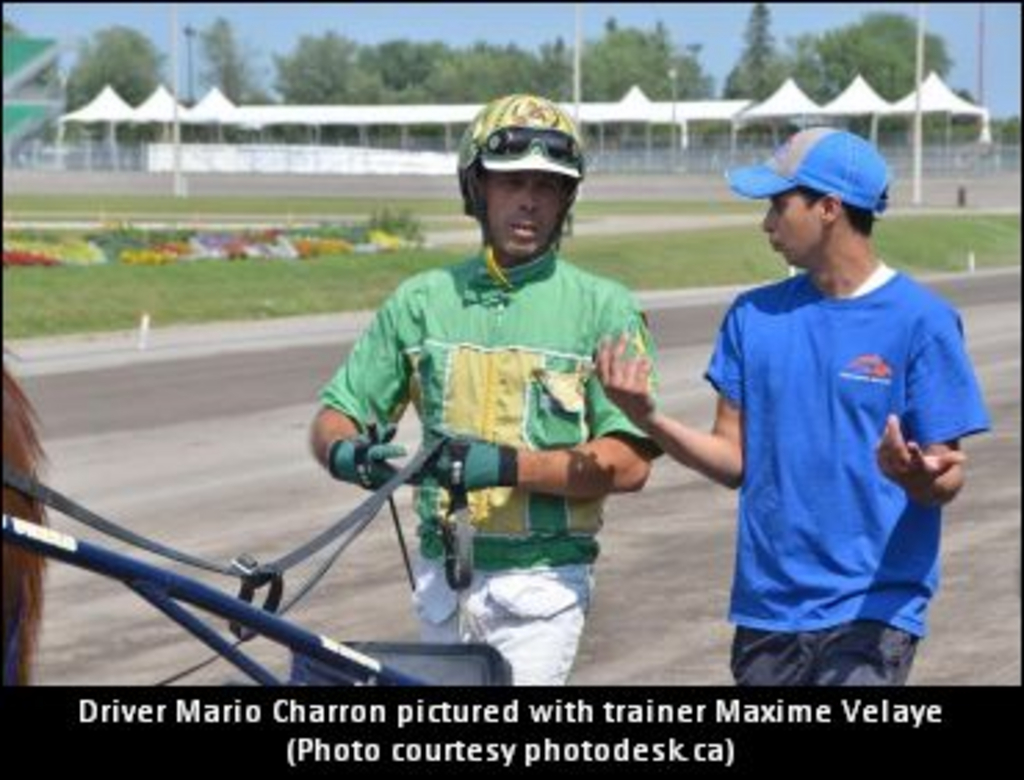 Published:
July 21, 2015 05:02 pm EDT
Punters were let down last week when Intouchable broke stride early and was never a factor while racing as the post-time favourite at Hippodrome 3R. The gelding's driver, Mario Charron, has commented on the break in an advance of Intouchable's tilt this Wednesday (July 22) at the Quebec raceway.
Hippodrome 3R will host the final preliminary round (Round 4) of the $200,000 Quebec-Bred Series for three-year-old trotters on Wednesday. After the fourth round, the top eight point earners in each division (colt and filly) will return on Sunday, September 6 for their respective $65,000 finals.
On Wednesday, all eyes will be on Intouchable in the second division of the series, which has been carded as Race 6. Last week the son of Angus Hall saw his impressive three-race winning streak come to an end, as he broke stride at the start of the race and finished a distant fifth place.
"He hit his knee leaving out of the gate and went on a run," said Intouchable's driver, Mario Charron. "I heard him hit his knee and knew we were in trouble.
"It took a little bit to get him back on stride," Charron explained, "But I know he will be alright. His trainer, Maxime Velaye, will have him ready to go again on Wednesday. He will straighten out his shoeing so it does not happen again."
In that race last week, Seeyou Men and driver Robert Shepherd led from start to finish and set a track record for three-year-old trotting geldings with a 1:59.3 triumph.
"That colt went a tremendous mile," Charron said, "We will have to worry about him in the final next month. I just want to see my horse go a good mile on Wednesday."
Intouchable will start from Post 6 in the second division, which also features National Trace (Post 4), Double Chance (Post 1) and SOS Revange (Post 6).
In the fifth race – which is the first of Wednesday's Round 4 divisions – the filly Despoir leads the field from Post 1 for driver Pascal Berube. The daughter of Windsong Espoir was able to close with a burst of speed at the top of the stretch last week and post an easy victory over the off-track.
She will face stiff competition from rivals SOS Harddrive (Post 3), 2012 champion, Meganou (Post 5) and Promesses Imperial (Post 7).
After this Sunday's live race card, the Hippodrome 3R will be taking a break from live harness racing for the Trois-Rivieres Auto Grand Prix. Racing will resume on Wednesday, August 12. The track will still be open for simulcasting and the casino. For more information, visit quebecjockeyclub.com.
To view the harness racing entries for Wednesday at the 3R, click the following link: Wednesday Entries – Hippodrome 3R.
(QJC)