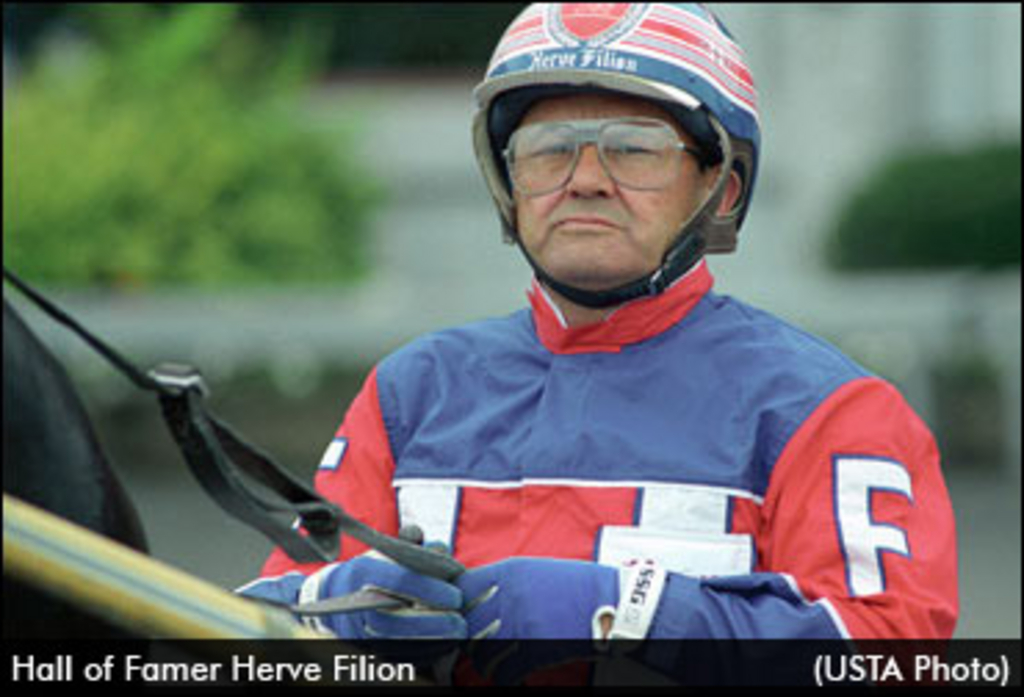 Published:
July 20, 2017 03:29 pm EDT
The life and career of legendary harness racing driver Hervé Filion will be celebrated Saturday, July 22 at the Meadowlands Racetrack with a series of events to honour the Hall of Famer who passed away last month at the age of 77.
"My father always cared for the horse and had a God-given talent to get the most out of the horse," said Andrew Filion, one of three sons of Hervé. "He had a huge, generous heart and always felt like he knew you for years. He always wanted others around him to be happy and successful. He was definitely the Babe Ruth of harness racing and we are so appreciative to be able to honour our dad at the Meadowlands."
Race 2 will feature a special salute to Filion and other legends of Roosevelt Raceway. The drivers in that race will wear the colours of many former Roosevelt drivers, including Filion.
Dozens of horsemen from the Roosevelt Raceway days will also be at the Meadowlands on Saturday as part of the last Roosevelt Raceway reunion. Filion was the longtime leading driver at Roosevelt, the famed racetrack on Long Island that closed in 1988.
Race 3 will be a special memorial race to Filion and his former competitors and friends from Roosevelt will stick around to sign autographs and help celebrate his life in the winner's circle.
An exclusive cocktail party will take place at the Meadowlands Skybox Suites from 6:00 p.m. – 7:30 p.m. in which guests will have the opportunity to meet-and-greet the dozens of former Roosevelt Raceway horsemen, including Carmine Abbatiello, Mike Lachance, Billy O'Donnell, Benny Webster, The Popfingers, and more. Tickets can be purchased at the door for $49 with proceeds to benefit the Standardbred Retirement Foundation.
An impressive display of memorabilia will be on display and available for purchase through an online auction by visiting 32auctions/rrr2017.
For more information, visit playmeadowlands.com.
(Meadowlands Racetrack)