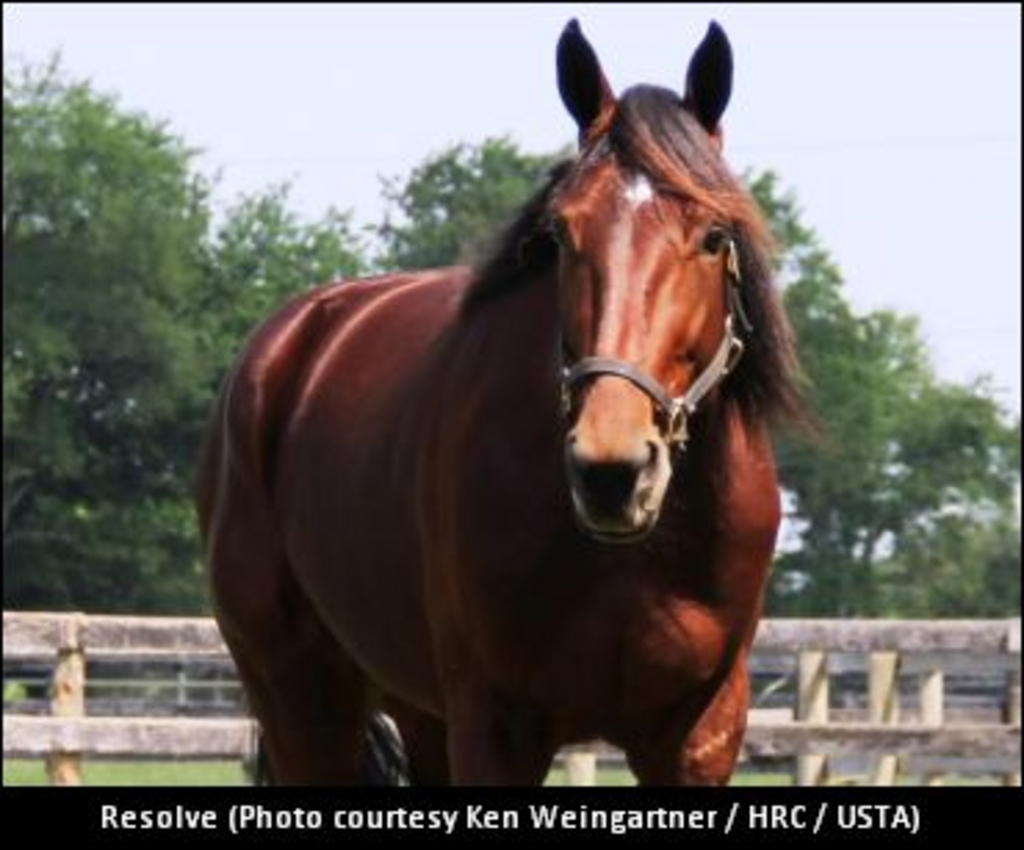 Published:
June 23, 2016 02:03 pm EDT
After having finished second in the Elitlopp on May 29 at Sweden's Solvalla Raceway, Resolve now is back on familiar ground and ready for his next challenge, which is Friday's $200,000 Arthur J. Cutler Memorial for older trotters at the Meadowlands Racetrack.
Resolve will face six rivals in the Cutler. He will start from Post 7, with trainer Ake Svanstedt also driving, and is the 2-1 morning line favourite. Obrigado, whose wins this season include the Charlie Hill Memorial and Maxie Lee Memorial, is 5-2 and 2015 Dan Patch Award divisional champion JL Cruze is 7-2.
"He was a little skinny when he came home, but he's eaten well and in a week or two he was normal again," said Svanstedt, who conditions the five-year-old Resolve for owner Hans Enggren. "He trained good. Everything is normal. I like the way he feels."
Resolve finished second to former U.S.-based star Nuncio in the Elitlopp. It has been 18 years since Moni Maker was the last U.S.-owned horse to win the Elitlopp, although Resolve joined Arch Madness and Mr Muscleman as recent U.S. runners-up in the prestigious invitational event. Arch Madness had back-to-back second-place finishes in 2012 and 2013 and Mr Muscleman was second in 2007.
Svanstedt is in his third year of competing in North America. He was Sweden's trainer of the year five times and driver of the year on three occasions prior to moving his stable to the U.S. in the winter of 2013. During his career overseas, Svanstedt won many of the top races in Europe, including the Elitlopp twice.
"It was fun to go back for the Elitlopp," Svanstedt said. "It was very nice. It seems a lot of people in America looked at the race, too. That's good. A lot of people have given us congratulations."
Resolve's earnings in the Elitlopp pushed his lifetime total to more than $1 million. The son of Muscle Hill-Anikawiesahalee has won 10 of 43 career starts and banked $1.07 million.
Last year, Resolve won four of 13 races and hit the board a total of 12 times on his way to $700,938. His wins included the TVG Free For All Series championship and an elimination of the Maple Leaf Trot. He finished second in the Maple Leaf Trot final, as well as the Breeders Crown Open Trot and Hambletonian Maturity.
Resolve received the 2015 O'Brien Award for the best older male trotter to compete in Canada.
The Cutler is Resolve's only stakes-level engagement until the John Cashman Jr. Memorial on August 6 – Hambletonian Day – at the Meadowlands. In the meantime, Svanstedt will try to race Resolve at Yonkers Raceway in the hopes the horse receives an invitation to October's International Trot at The Hilltop.
Svanstedt often races Resolve without shoes, but on Friday the stallion will race with shoes on his hind feet.
"He can go fast with shoes too," Svanstedt said.
Following is the field for the Cutler Memorial. Wind Of The North is the only one of the seven horses who competed in last year's Cutler, which was won by Bee A Magician. Wind Of The North finished second, two lengths back. Svanstedt won the 2014 Cutler with Sebastian K.
The Cutler is Race 7 on the Meadowlands' card. The Cutler is expected to head to post at roughly 9:15 p.m.
$200,000 Arthur J. Cutler Memorial
(PP – Horse – Driver – Trainer – Morning Line Odds)
1 – Crazy Wow – Tim Tetrick – Ron Burke – 6-1
2 – Gural Hanover – Yannick Gingras – Ron Burke – 12-1
3 – JL Cruze – John Campbell – Eric Ell – 7-2
4 – Obrigado – Mark MacDonald – Paul Kelley – 5-2
5 – Flanagan Memory – Brett Miller – Rene Dion – 8-1
6 – Wind Of The North – David Miller – Daryl Bier – 10-1
7 – Resolve – Ake Svanstedt – Ake Svanstedt – 2-1
---
This story courtesy of Harness Racing Communications, a division of the U.S. Trotting Association. For more information, visit www.ustrotting.com.