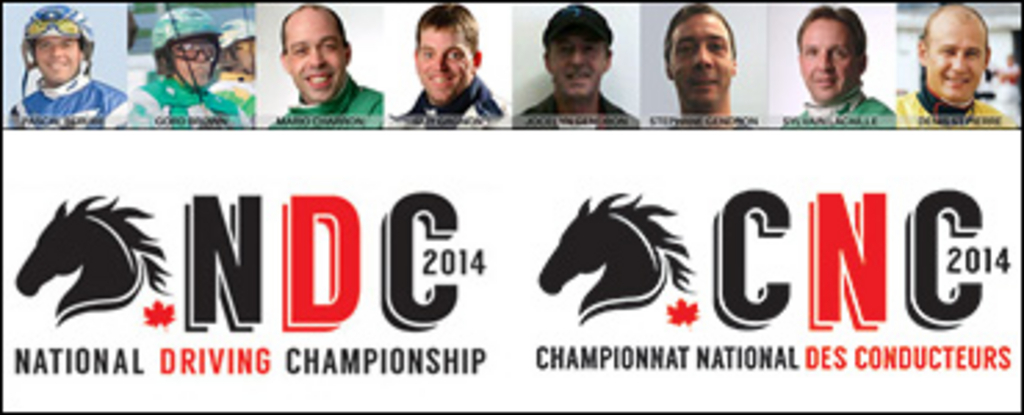 Published:
June 13, 2014 09:00 am EDT
The draw for the Quebec / Eastern Ontario Regional Driving Championship scheduled for Tuesday, June 17 at Hippodrome 3R is now complete.
Post time for Tuesday's card of racing is 7:00 p.m. The participating drivers are:

The RDC races are races 2 through 9. To view Tuesday's entries, click on one of the following links:
Hippodrome 3R – Tuesday Entries – Tuesday program pages.
The top two finishers, based on points, will go on to compete in the National Driving Championship on August 26 at Red Shores Racetrack and Casino at Charlottetown Driving Park.
The I Love Canadian Harness Racing will be offering an online Pick 8 Handicapping Challenge on the QEO Regional and it will open on Sunday. We'll also have three astute handicappers give you their thoughts on how each driver will do.
The Regional Driving Championships and the National Driving Championship will adapt the point system utilized in the World Driving Championship. Points will be awarded on the order of finish as follows:
SCORING
Number of Starters 8:
15 (1), 10 (2), 7 (3), 5 (4), 4 (5), 3 (6), 2 (7), 1 (8).
Number of Starters 7:
14 (1), 9 (2), 6 (3), 4 (4), 3 (5), 2 (6), 1 (7).
• In the event of a horse being scratched or where no horse is available, five (5) points shall be awarded to the driver concerned. If a horse is disqualified or a horse and driver fail to complete the race, they will receive one (1) point.
• In the event of a scratch, the driving rep drawn to a horse shall drive the 'also eligible' horse.
• In the event of a dead heat for any placing in any race the points for the horses involved will be added together and divided equally among the drivers concerned (eg. If there's a dead heat for third between two horses, the points for third and fourth place will be added and divided among the drivers)