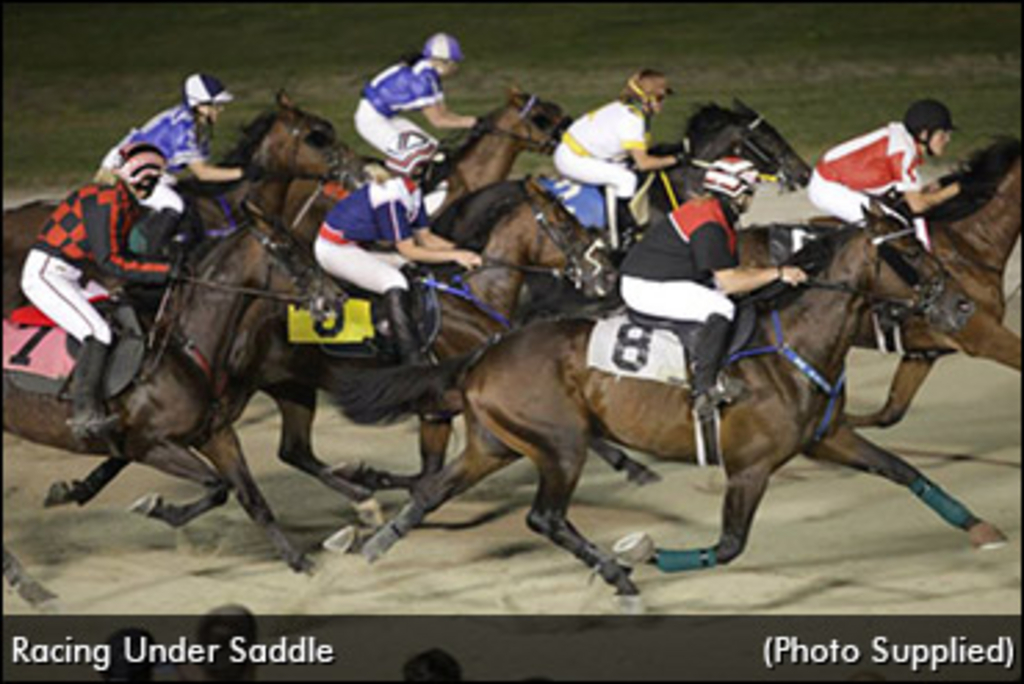 Published:
May 6, 2019 02:16 pm EDT
Racing Under Saddle Ontario (RUS Ontario) is pleased to announce race dates for its upcoming 2019 season, in addition to details regarding an upcoming seminar for new owners, trainers and riders.
Georgian Downs will play host to four RUS Ontario race dates in 2019 and the remainder of the dates will be hosted by tracks throughout Ontario. The final race of RUS Ontario's 2019 season will be contested during The Raceway at Western Fair District's opening night on October 4.
All dates are subject to change depending on the availability of horses. RUS Ontario will reschedule cancelled dates if possible.
RUS Ontario's 2019 schedule appears below.
Georgian Downs
June 1
Kawartha Downs
June 15
Georgian Downs
June 29
Hanover Raceway
July 13
Georgian Downs
July 27
Clinton Raceway
August 4
Georgian Downs
August 24
Grand River Raceway
September 7
Flamboro Downs
September 22
The Raceway at Western Fair District
Harlequin Finale
October 4
Details pertaining to all of the races will be posted on the Standardbred Canada condition sheets and entries are to be made along with other entries for the specific card in question.
Racing Under Saddle Ontario is also planning to host a seminar for new owners, trainers and riders. The seminar is scheduled to take place at the Tomiko Training Centre on Tuesday, May 21 from 4 - 6 p.m.
Do you own or train a trotter and want to race in a RUS Ontario event this year? Are you a new rider that wants to participate in a RUS Ontario event? The seminar is an opportunity for you to come out and learn more about RUS Ontario. If you want to learn more and talk to seasoned riders, trainers and owner, please make plans to head to the seminar.
If you are interested in becoming a rider, RUS Ontario will have a few under-saddle horses available at the seminar to ride. Additionally, you can bring your own horse if you would like some help on how to train him/her.
The seminar will also feature a question and answer session and a RUS demo with some potential new riders.
RUS Ontario is inviting everyone to come to the seminar, watch and ask questions.
For more information on the seminar, please email [email protected] or contact Pam Forgie at 519-524-4147.
(With files from RUS Ontario)