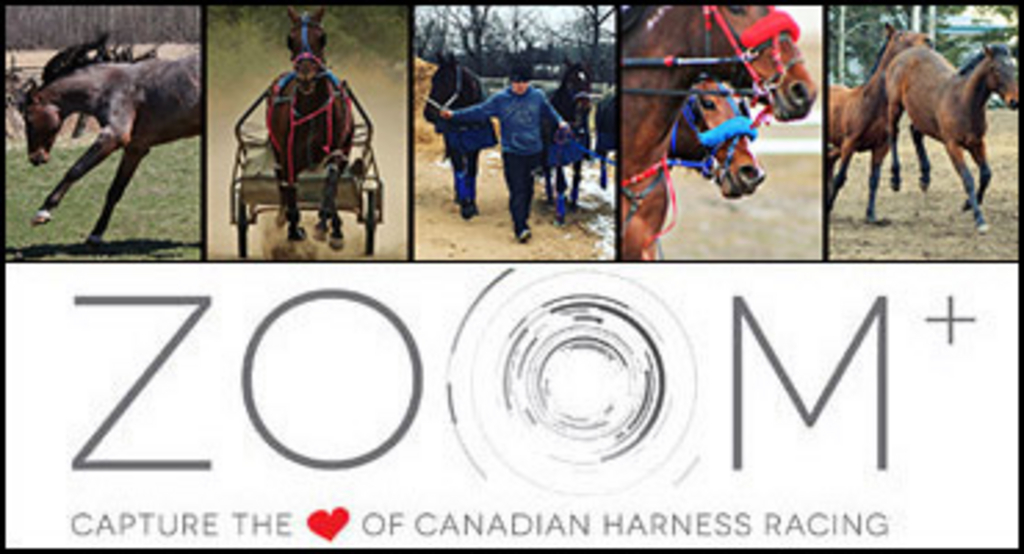 Published:
May 2, 2016 08:59 am EDT

The I Love Canadian Harness Racing Fan Club asked members to submit photos of 'Standardbreds in Action' via social media using Twitter, Facebook or Instagram with the hashtag #fanclub2016. The photos submitted included Standardbreds in action either galloping, racing, or jogging.
Melissa Hutchinson of Abbotsford, British Columbia is the winner for April's Zoom Challenge! Her photo is of five-year-old mare Lil Dudes Sharona, who is owned and trained by Alina MacLeod. The mare had taken some well-deserved time off and this photo shows her first training trip at a farm since her break.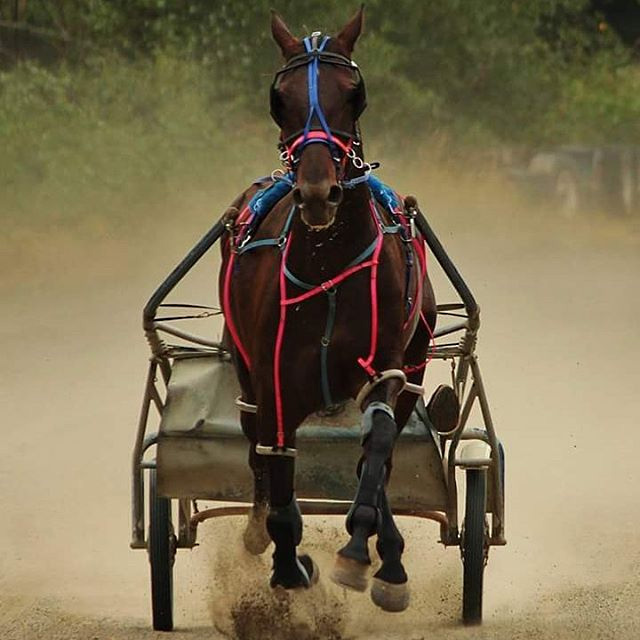 "She was flying around the track, so I thought I would snap a few shots for Alina," explained Hutchinson. Since then, the mare has been retired and is currently at Greener Pastures, British Columbia's Standardbred Horse Adoption Society to set off on a new career.
We would also like to thank our other Zoom finalists:
Davandra Cribbie of Port Hope, ON (Photo #1); Amanda Riley of Roseneath, ON (Photo #3); Evelyn Sabraw of Acme, AB (Photo #4); and Marc Sabraw of Acme, AB (Photo #5). Thank you for taking the time to submit your fabulous photos of 'Standardbreds in Action'.

MAY ZOOM THEME: FRISKY FOALS!
May's Zoom Challenge theme is "Frisky Foals"! We're looking for photos of foals and the frisky things they have been getting up to this spring! Foals taking their first steps, frolicking in the pasture, enjoying the sunshine or just getting up to no good!
Get out there and get snappin' for your chance to win some great prizes!
Please send your photo submissions to [email protected]. The deadline to enter is Friday May 20, 2016 at 5:00 p.m. (EST).
Contest Guidelines:
Open to fan club members only, not a member? Join HERE for free! (IMPORTANT: photo submissions entered by non fan club members will NOT be considered for the contest).

One photo submission per member per month

Only amateur photographers may enter this contest.

Photos should be taken during the contest period.

Photos must be a minimum 72 dpi, however 150 dpi is preferred.

Photos may not appear to be digitally altered.

Upon submission, you are releasing your photographs to Standardbred Canada and we reserve the right to publish them on our website, Facebook page, Pinterest Page and in print if we so choose (due credit will be given).

Please include your name in the filename of your photo.

When you submit your photo, please include your name, address, and details about the subject matter that you photographed, (any names, location) as well as the date that the photo was taken.

A committee will select a handful of the best entries, which will be included in a poll on SC's website. We'll also post the entries on our Facebook page. Readers will then have the chance to vote for the finalist photo they like the best.
The winner each month will receive a great Fan Club Swag Prize package ($50 value). Once the challenge concludes the six monthly winners will be eligible to win a grand prize, which will include a $50 gift card to the racetrack of their choice, an enlargement of their winning photo framed or plaque mounted and of course bragging rights that you are overall Zoom winner for 2016!