Published:
May 15, 2019 07:33 pm EDT
Early mornings, long, late nights . . . caretakers are the unsung heroes of harness racing. We task them with the responsibility of making sure the horses they care for are happy and healthy, physically and emotionally. They will work seven days a week, and sacrifice their holiday and family time to make sure the horses are properly cared for. A caretaker is the first and last person that the horse sees each day.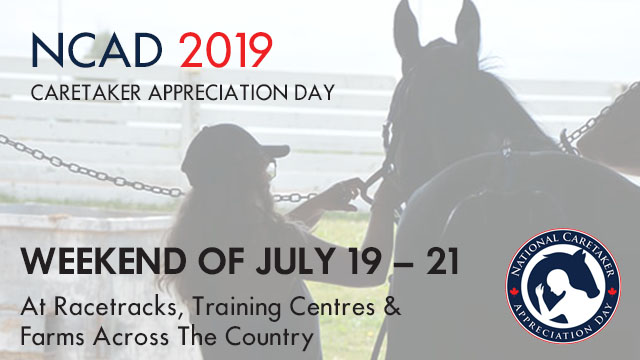 For the second consecutive year, Standardbred Canada will facilitate National Caretaker Appreciation Day events across the country. The 2019 dates are July 19-21.
This initiative was launched to recognize and reward caretakers in the Standardbred industry. Last year 14 racetracks across the country hosted events the weekend of July 20 - 22 and in the fall four additional racetracks hosted events.
To broaden the scope for 2019, trainers and owners at farms and training centres are encouraged to get involved. Given that many caretakers don't race horses, or might not be racing that weekend, or work on breeding farms, SC invites owners and trainers of horses taken care of caretakers who fall into those categories to show their appreciation.
SC will be featuring many caretakers across the country in our Faces of Racing profiles leading up to NCAD events.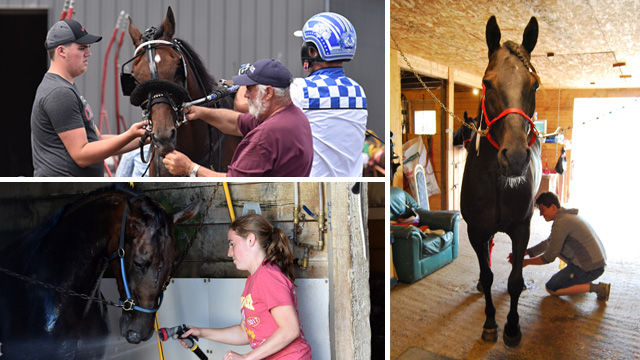 Some of the features at racetrack events held last year included:
Having caretakers' names announced in the post parades and winner's circle.

Awards for caretakers of winning horses

Recognition certificates

Complimentary refreshments

Complimentary win photos for winning caretakers

Gifts for all caretakers racing on the card

Draw prizes and more
To date, the following racetracks have confirmed events:
Friday, July 19
Grand River Raceway

Truro Raceway
Saturday, July 20
Georgian Downs

Hanover Raceway

Hiawatha Horse Park

Kawartha Downs

Northside Downs

Red Shores Racetrack & Casino at CDP

Woodbine Mohawk Park
Sunday, July 21
Century Downs

Clinton Raceway

Dresden Raceway

Hippodrome 3R

Inverness Raceway

Red Shores Summerside Raceway
Racetracks who are not racing during the July 19-21 weekend will have the option of selecting a fall date for their National Caretaker Appreciation Day.
For more information, please contact Kathy Wade Vlaar.