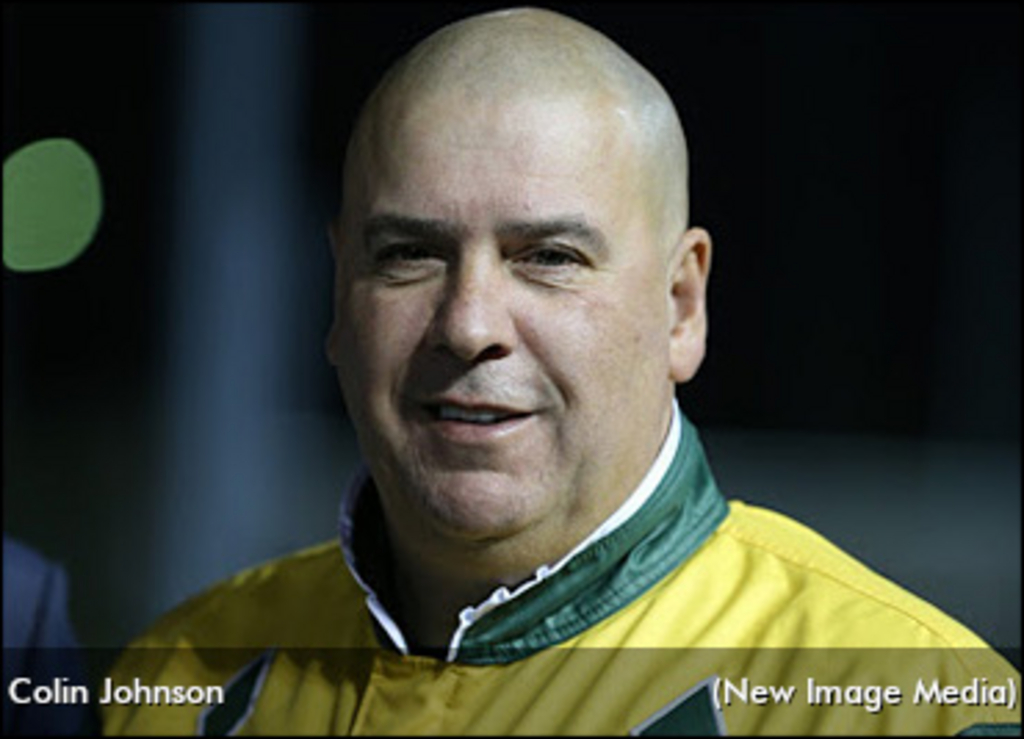 Published:
May 14, 2021 12:03 pm EDT
The Colin Johnson stable has made the permanent move to P.E.I. and will look for its first bite of glory Saturday evening (May 15) at Red Shores Racetrack and Casino at the Charlottetown Driving Park.
A superb card featuring 12 races kicks off at 6:00 p.m. The Johnson barn has been a powerhouse stable for years in Canadian harness racing, and has also visited the winner's circle in the prestigious Gold Cup and Saucer race in 2000 with Canaco Simon and 2002 with London Mews N.
GA Speed Sammy has been saddled with the outside post 6 in the Preferred pace, carded as Race 11. The Johnson trainee will pick up the services of driver David Dowling, who currently sits second in the Red Shores dash race behind Gilles Barrieau. The $3,200 top event has GA Speed Sammy installed at 3-1 morning line odds with him last making a start on March 22 at Western Fair in Ontario, where he won the $13,000 preferred handicap class in 1:54.3 on a front-end mission. He will have some stiff competition to his inside with Avatar J (Gilles Barrieau) drawing post 4 after finishing second in sloppy conditions in last week's top event. The winner of that race, Bugsy Maguire (Austin Sorrie) will leave from post 5 this week as the morning line favourite.
Race analyst Peter MacPhee with the Post Time Picks places GA Speed Sammy in the win position. "GA Speed Sammy is a newcomer to P.E.I. but looked great at Western Fair back in March when he wired them in 1:54.3," MacPhee said. "We're thinking David will want to call the shots and if they do clear the front he could be tough to track down."
Completing the preferred field are Mick Dundee (Don MacNeill), Soccer Hanover (Corey MacPherson) and Chocolate Swirl (Jason Hughes).
The back-up class hits the track in the finale with Kataparka riding a two-race win streak into the event. Barrieau returns to the racebike for trainer Ron Gass and Island owners Jeremy Hoffman and Lynn Livingstone along with Alberta's Jeffrey Campbell and Kevin Teasdale. Other top entrants are Diamond Call (Mark Bradley) and Burn Out Hanover (Barrieau).
Red Shores opened the 2021-2022 meet in Charlottetown on Saturday, May 8 to some huge gains in wagering despite a perfect storm of events.
The unpredictable weather conditions of spring brought wind, rain, and power outages but that did not stop the operations team, horsepeople or horseplayers. All of the races ran as scheduled and the wagering resulted in a gain of 71 percent compared to the pre-COVID opening program in May 2019.
"It was just a wild day with the weather and it seemed like we were fighting issues throughout the whole card", said Lee Drake, Manager Racing & Broadcast. "Despite all of that we got off to an incredible start with the races and wagering. We are so thankful to everyone for making that happen."
There was a brand new look and feel to the HD video production this year as well with the completely redesigned graphics package that was introduced.
"We were trying to do a number of new things for the start of our meet to freshen our look and appeal to fans with the new Jackpot Hi5 and more $0.20 bet minimums", continued Drake. "We have been getting some great feedback on our new look with the graphics and with the changes to the pools. This is shaping up to be a very exciting season of racing."
For race programs and more information check out Redshores.ca. To view the entries for the Saturday card, click the following link: Saturday Entries - Charlottetown Driving Park.
(Red Shores)