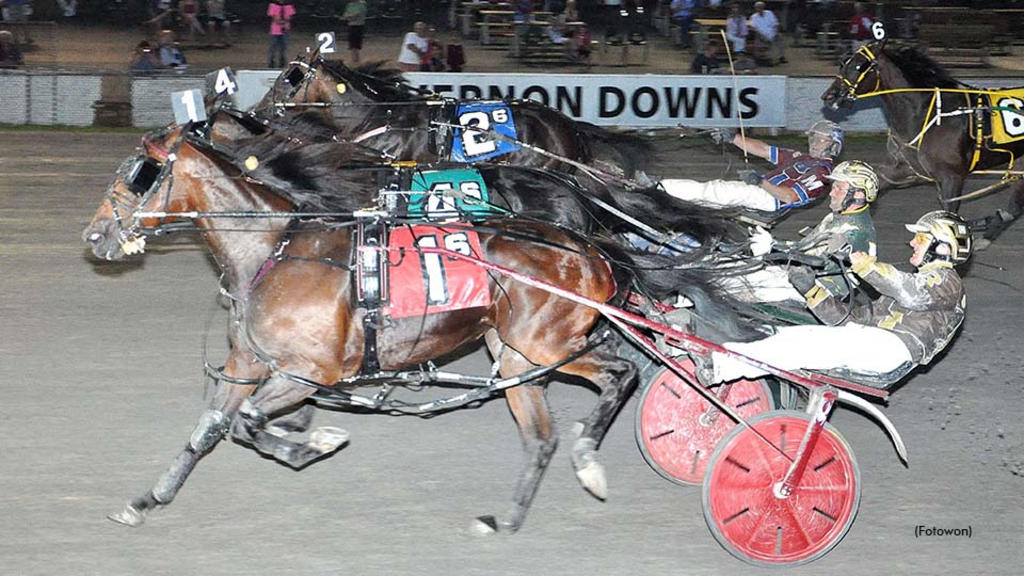 Published:
May 10, 2022 11:22 am EDT
Vernon Downs will race a 13-race card on Saturday, May 14 using the horses stabled at the track in an effort to provide the opportunity for the Vernon horsepeople to earn some purse money after a long, lean winter of not racing.
A double draw for Friday, May 13 and Saturday, May 14 was offered and completed on Monday, resulting in a number of races that were be condensed to a single card.
Vernon has been in the news as a result of several cases of EHV-1 which were discovered 10 days ago that led to a management-declared quarantine of the stable area and the cancellation of last weekend's races.
The EHV-1 cases are confined to a single barn, which fortunately is in area that is distant from other barns. The NYS Gaming Commission and NYS Department of Agriculture have been engaged and on the scene from the time the virus was discovered and have ultimately chosen to reduce the quarantine to the affected barn only.
Out of an abundance of caution, Vernon Downs has elected to confine the racing to those stabled at Vernon and informed remote horsepersons that any horses they chose to ship in to race at Vernon Downs would be required to remain at Vernon Downs until the quarantine of the affected barn was lifted.
Questions should be directed to Director of Racing Scott Warren at [email protected].
(Vernon Downs)