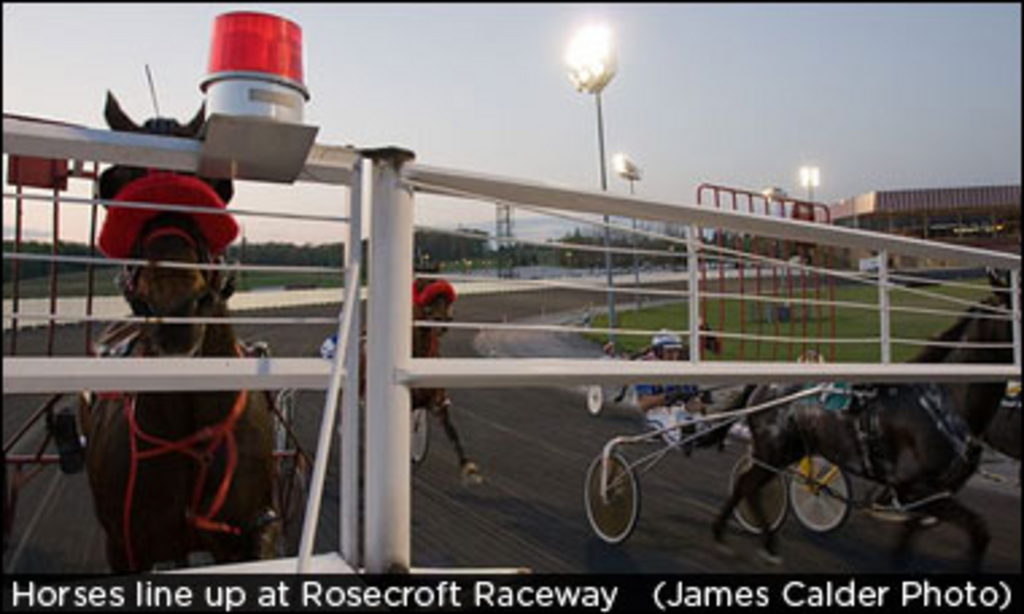 Published:
April 6, 2010 12:58 am EDT
Kelley Rogers, president of Cloverleaf Enterprises, Inc., has notified Employees and Standardbred Horsemen that Rosecroft Raceway will cease operations
on April 19, 2010 - without the help of the Maryland legislature.
"The Cloverleaf Enterprises Board of Directors felt that it was important to notify our employees and horsemen that Rosecroft would close on April 19," Rogers said. "It is very sad when you consider the loss of the jobs and the demise of an entire industry."
"All of our faith and hope now rests in the hands of the Maryland Legislature. We need a miracle from our legislators. They have the ability to save us," Rogers concluded.
Rosecroft has a current employee roster of 200 employees, many of which have more than 20 years of service to the track. Additionally, the Standardbred industry has more than 600 horsemen and breeders throughout Maryland. The Standardbred industry employs more than 1,000 people throughout the state.
Cloverleaf Standardbred Owners' Association President Thomas Cooke said, "This is a very sad day for everyone involved with Standardbred racing in the state of Maryland. I can't help but wonder how so many of our career horsemen will survive. It is obvious they will have to move from the state of Maryland and that is a tremendous loss."
Both Rogers and Cooke extended their thanks to Prince Georges County businessman Mark Vogel and his efforts to save Rosecroft.
"Mark Vogel has been deeply involved in the community of Prince Georges County and we appreciate his willingness to try to save this historic landmark and the jobs for this community," Rogers said. "Mr. Vogel has stepped up with his own money and energy to try to save us and we thank him," Cooke added.
(Cloverleaf Enterprises, Inc., photo courtesy James Calder)