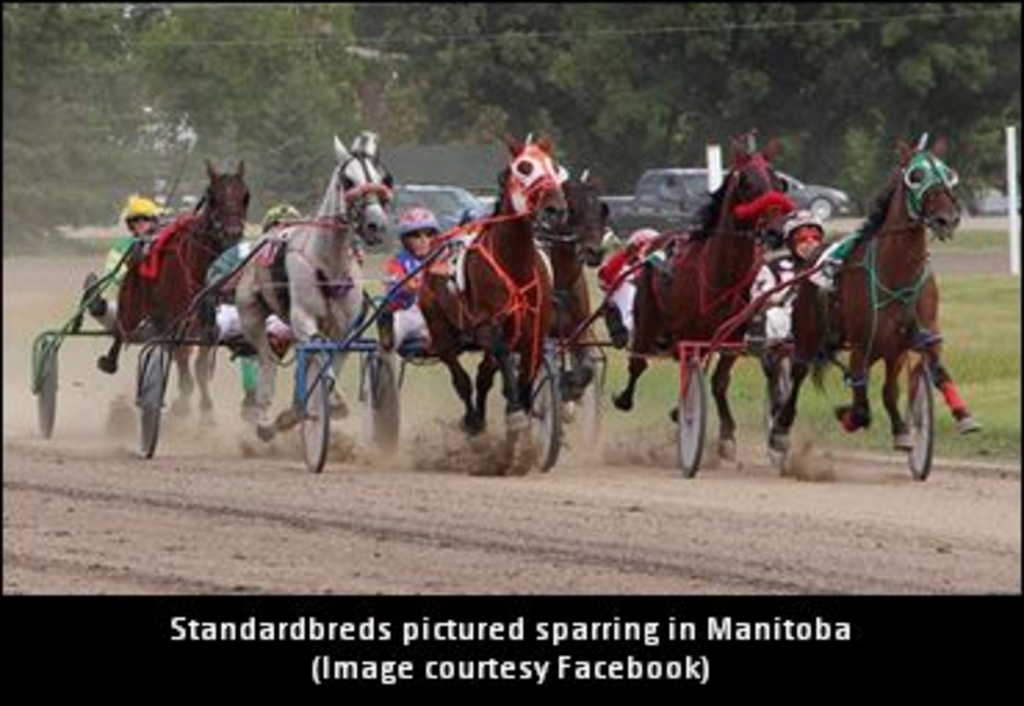 Published:
April 23, 2020 02:52 pm EDT
Officials with Manitoba Standardbred Racing Industry Inc. have announced that the organization is still planning on presenting live harness racing in the province in 2020, albeit with an altered plan due to the COVID-19 pandemic.
MSRI President Trevor Williams has announced that, contrary to what was announced just days before the pandemic erupted, live harness racing in Manitoba is now scheduled to get underway on July 4.
The MSRI is planning to race 10 Sunday cards; and all racing, including qualifying sessions, is currently scheduled to be conducted at Miami, as opposed to the previous schedule that called for multiple locations throughout the summer.
In the announcement, Williams explained that all mandated social-distancing protocols will be adhered to, and therefore live racing at Miami will unfortunately be conducted without in-person wagering and crowds. Williams also stated that MSRI officials will be actively monitoring the situation, and will make changes if the situation ultimately allows it.
A complete schedule, including post times, will be released shortly, along with a complete stakes schedule from the MSSBA.
The contents of the MSRI release appear below.
---
These are unprecedented times, and it has led to a great deal of concern for many horsemen and women around the province, the towns and communities, along with industry leaders and regulators. I want to thank the horsepeople for their patience during this time of uncertainty, and for the continued support of the Manitoba Standardbred Racing Industry.
The MSRI has decided to go forward with a firm schedule of harness racing for 2020, as we feel it is in the best interest of our people to do so. The industry is committed to keeping our horsepeople and our province safe, and thus why we have made the difficult decision to race without in-person betting and crowds. The fair atmosphere is unique and our communities depend on the fans and attendance at these events. Therefore, we will be altering the schedule and only racing at one location. Beginning July 4, qualifiers and a subsequent 10-week schedule will take place on Sundays in Miami, Manitoba.
At this time, backstretch measures have been put into place to comply with social distancing protocols and the restrictions put into place by the provincial government. We will diligently monitor this throughout the summer and obviously make changes if the situation allows.
The MSRI is currently exploring other methods of wagering and live feeds to keep our fans engaged. We will update everyone as these decisions progress.
A complete schedule of Sunday's through to September 13 with post times will be released shortly along with a complete stakes schedule from the MSSBA.
Thanks again for your patience. I look forward to brighter days, and wish all the best to our horsepeople and their families, to our rural communities, and our passionate racing fans.
Stay Safe
Trevor Williams
President
Manitoba Standardbred Racing Industry Inc.
---