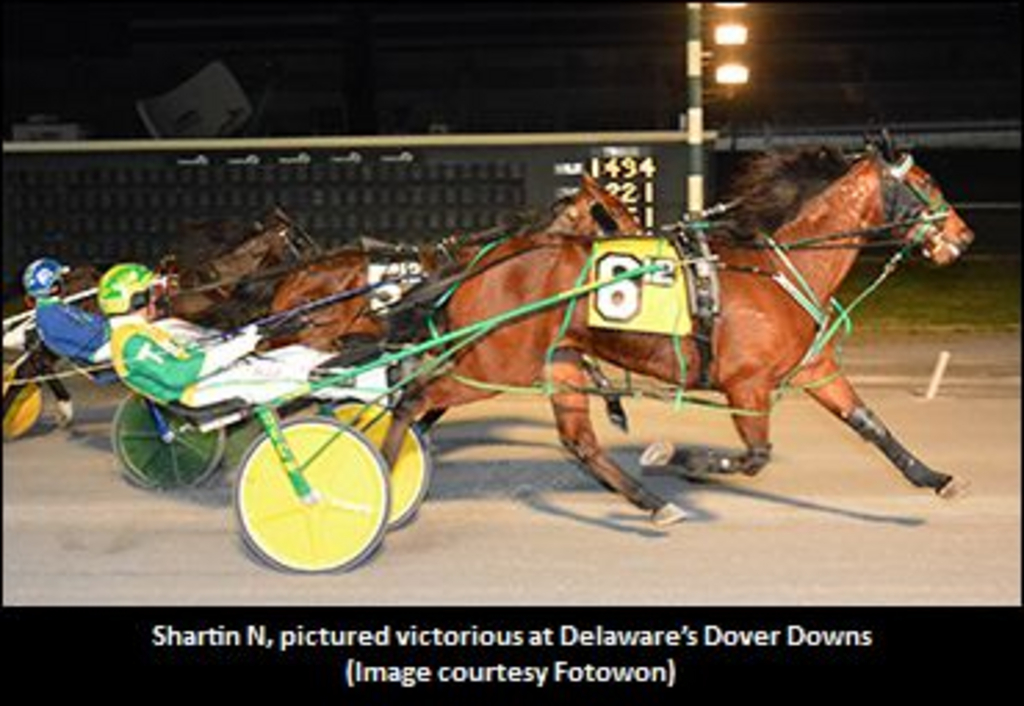 Published:
April 2, 2020 12:01 pm EDT
It has been announced that that on March 31, 2020 the Delaware Harness Racing Commission approved a plan to distribute purses from the final two weeks of the Dover Downs meet that were not contested due to the COVID-19 pandemic.
The Delaware Standardbred Owners Association has been working to help its harness racing community during the pandemic while racing in the state has been suspended.
Please see the following correspondence from DSOA Executive Director Sal DiMario for details.
Members of the Delaware Harness Racing Community:
On behalf of the Directors of DSOA I am pleased to inform you that the Delaware Harness Racing Commission approved the revenue distribution plan submitted by DSOA and Dover Downs to distribute purse money for the final two weeks of the shortened 2019-2020 Dover Downs scheduled meet.
Separate weekly direct deposits will be made this week and next week; you will receive email notifications from Dover Downs prior to receiving the deposit as usual. The plan that was approved complied with all relevant Delaware statutes that govern how purse money may be used.
A six-week 'look back' period was employed, February 3 to March 16, 2020; every 'owner entity' (owners and partnerships) that raced a minimum of two starts during that period were included; every owner entity's starts were totalled and then divided by six (six weeks) to get that entity's weekly 'per start average;' that PSA was then multiplied by the 'purse payment per start amount,' which is the total purses paid for each week (total purses minus five per cent trainer and driver fees) divided by the total number of owner entities. The trainers and drivers' fees were calculated the same way.
Example: ABC partnership had 18 total starts for a per start weekly average of three which was multiplied by the 'purse payment per start amount.' 18~6 = 3 X ppsa = amount you will receive.
I wish to extend DSOA's thanks to John Hensley and Dover Downs for their assistance and co-operation. I want to express DSOA's gratitude to Secretary of Agriculture Michael Scuse for his leadership and hard work on this entire project. We could not have done it without him as he was the liaison between all the stakeholders including the Governor's office. And finally, I want to thank the Delaware Harness Racing Commission for their prompt action reviewing and approving this plan.
I also want to thank the Board of DSOA Directors for their tireless dedication to the horsemen and women they work hard to represent. I also thank you, the members of the racing community, for your patience and co-operation; we will get through this one day at a time.
Sincerely yours,
Salvatore DiMario
Executive Director
In addition, the DSOA is also in early discussions with the Department of Agriculture regarding a possible 'interest free loan program' similar to the one the Governor's Administration recently approved for the restaurant and hospitality industry. This is in the early stages and will require further discussion, but it is being pursued.
As the Harrington Raceway meet approaches the DSOA will keep you updated on the status of the 2020 Spring Meet.
Please go to the DSOA website at DSOAOnline.com and the Facebook page at www.facebook.com/DEStandardbredOwners/ for ongoing updates on COVID-19 issues surrounding our Delaware racing community.
Thank you to the horsemen and women of Delaware for their patience and know that the DSOA is working to find every possible solution to help our racing community.
(Delaware Standardbred Owners Association)