Published:
March 12, 2018 01:00 pm EDT
If you work in Ontario's equine industry, Brock University Labour Studies Professor Kendra Coulter wants to hear from you.
The anonymous survey, aimed at grooms, stable owners and operators, and any other current or former workers in the industry, takes about 20 minutes and can be found here (at equinework.ca). The survey will be available until March 31.
Coulter is an internationally renowned expert on animals, work and humane jobs and has launched the Work in Ontario Horse Stables Survey to learn more about the working conditions in the province's equine sector.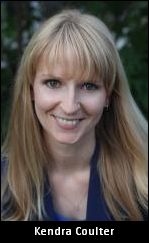 "Compared to a number of European countries, we lack data about the role of horses and horsepeople in our economy and society," says Coulter, the recipient of Brock's 2017 Chancellor's Chair for Research Excellence.
The survey is part of a larger research project that is intended to help with developing strategies that would improve the lives of people and horses. In addition to the surveys, field research, interviews and policy analysis will also be conducted.
The survey includes questions about the demographics of workers and their working conditions, workplace experiences and challenges, and human-horse relationships and well-being.
"Caring for horses is deeply rewarding, but also difficult and undervalued work," says Coulter. "People must perform physically demanding tasks in all types of weather and simultaneously be attuned to the intricacies of horses' bodies, minds and ways of communicating. It takes skill, knowledge and empathy."
Coulter has been recognized globally for her innovative research, and was recently inducted into the Royal Society of Canada's College of New Scholars. This summer she will be a keynote speaker at a conference on human-horse relations in England, where she will also be handing out the Solidarity Prize for Excellence in Early Career Equine Research, an international award she developed.
At Brock, Coulter supports graduate students with humane jobs fellowships, teaches the Department of Labour Studies' unique Animals at Work course, and uses the author royalties from her book Animals, Work, and the Promise of Interspecies Solidarity to support an undergraduate student award.
(With files from Brock News)