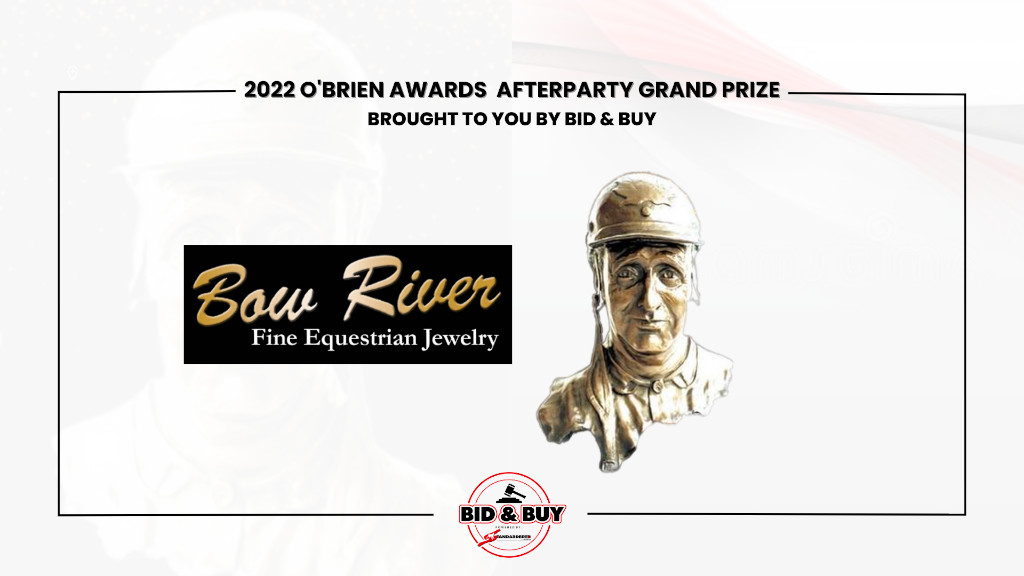 Published:
February 3, 2023 10:00 am EST
The official grand prize for the 2022 O'Brien Awards Afterparty is a 14-karat diamond ring, generously donated by Bow River Equestrian Jewelry.
The ring is a 14-karat white gold horseshoe shape with 11 brilliant cut diamonds and a total weight of 0.5 karats of diamonds. The ring's retail value is $2,900.
Following the award presentations, guests attending the O'Brien Awards Gala are encouraged to stay for the afterparty, sponsored by Bid & Buy, for their chance to win the Bow River Jewelry 14-karat diamond ring at 12 a.m. (midnight).
Art Strozewski from Bow River Equestrian Jewelry will be attending the Gala and presenting the ring to the prize winner.