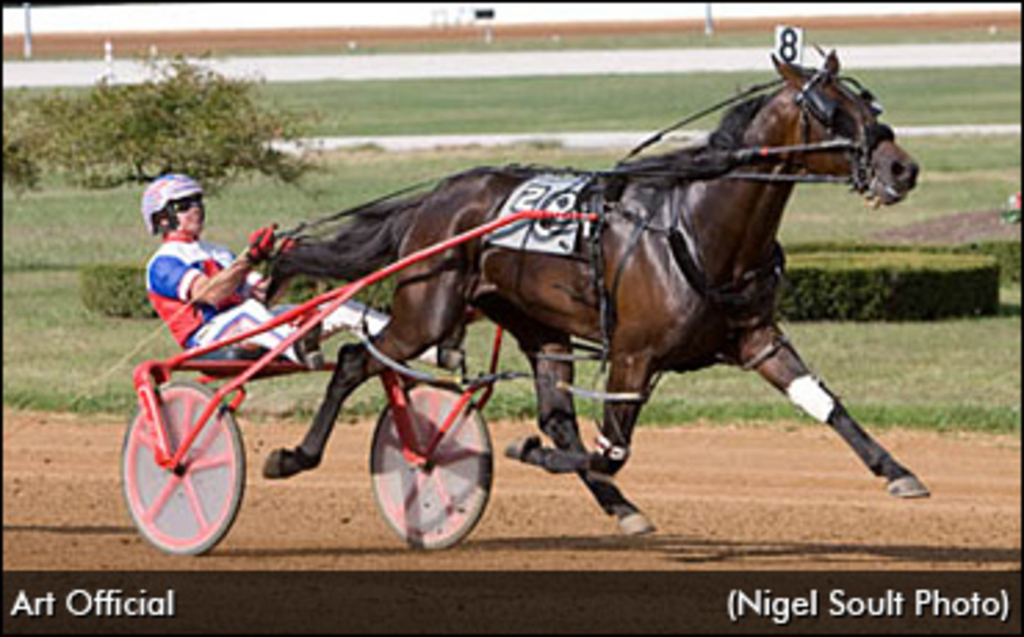 Published:
December 5, 2012 09:08 am EST

Kentuckiana Stallion Management and Midland Acres are extremely excited to announce a new home for world champion Art Official for 2013.
The son of Art Major - Naughty Shady Lady will stand the breeding season at Midland Acres, located in Bloomingburg, Ohio. Kentuckiana Stallion Management will continue to serve as Stallion Manager and, along with Midland Acres, will manage his breeding career.
Art Official retired to stud duty after a spectacular racing career as the fastest and richest son of the highly successful sire Art Major. "We are very excited about this opportunity to work with Kentuckiana and the Muscara family to bring Art Official to Ohio. With the exciting new expanded gaming plan for Ohio, we are confident that Art Official will be an excellent stallion choice for breeders wanting to take advantage of the opportunity," says Dr. John Mossbarger.
Art Official retired to stud having earned his World-Champion status on a mile track and has career earnings in excess of $2 million. Along with the greats Somebeachsomewhere and Lis Mara, Art Official retired as one of only three horses in history to pace two winning miles in better than 1:48 (1:47 at three and 1:47.4 at four). Art Official recorded these records while defeating two of the greatest horses of all time in Somebeachsomewhere and Mister Big.
Not only did Art Official demonstrate extreme speed, he was incredibly versatile having established personal records on a mile track of 1:47 (World Record), five-eighths track of 1:49.2 and half-mile track of 1:50.4.
Art Official's first crop was well-received at both Lexington and Harrisburg with an outstanding colt out of See And Be Seen bringing $140,000 and a filly out of Observe Me bringing $60,000.
The 2013 service fee for Art Official will be $5,000, with a multiple mare program available to breeders.
(Kentuckiana)