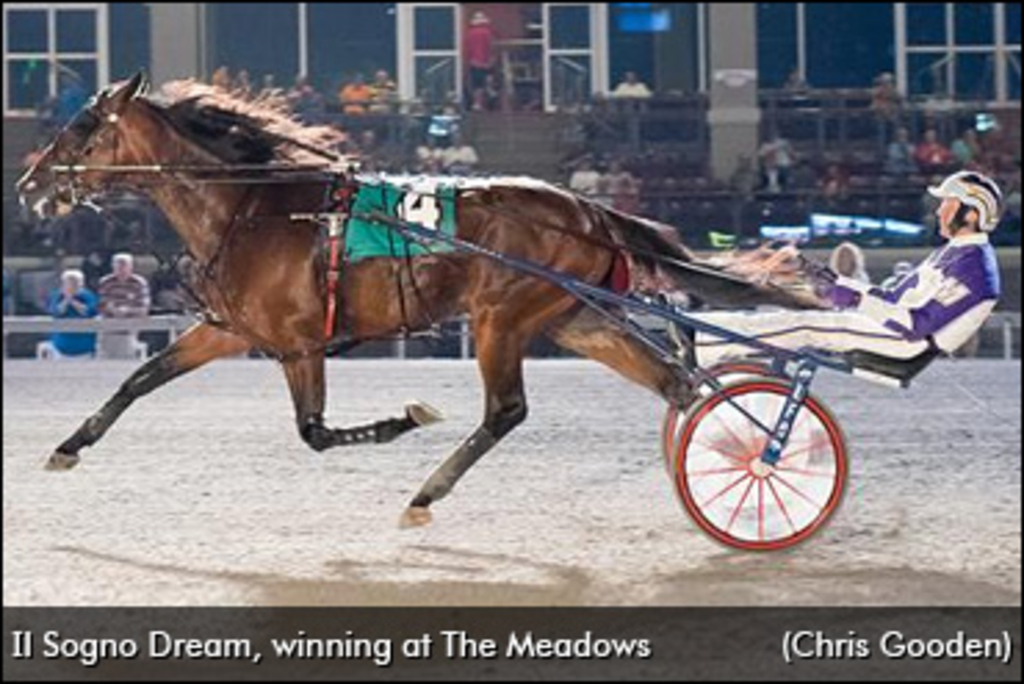 Published:
December 13, 2016 09:08 pm EST

North America's fastest aged trotting horse of 2015 is coming to stand stud in Ontario.
Bill & Dan Manes, and Len & Randy Christopher are happy to announce that Il Sogno Dream (Cantab Hall - Le Reve) will be standing stud at Mac Lilley Farms at Dutton, Ont. in 2017.
Il Sogno Dream (4,1:50.2, $956,875) is one of the two fastest sons of super trotting sire Cantab Hall (with offspring earnings in excess of $64 million). His only other son holding a record of 1.50.2 is Father Patrick who stands for $20,000 U.S.
A winner of multiple Pennsylvania Sire Stakes at two, Il Sogno Dream also captured the Pennsylvania All Stars, the Currier & Ives, and the Circle City at three. He took the Dayton Trotting Derby in Ohio, and the Allerage Open Trot in 1.50.2 at four -- just one-fifth of a second off the world record for four-year-old trotting stallions.
Il Sogno Dream continues to race in the open classes throughout North America, winning as recently as December 12 at Woodbine.
"He has been consistently sound, strong and fast!" says owner Bill Manes.
Il Sogno Dream will stand for a service fee of just $4,500 CDN.
To book your trotting mare to Il Sogno Dream call Jeff Lilley at 519-762-3423 or 519-719-2687, or book online at www.maclilleyfarms.net.
(with files from Mac Lilley Farms Ltd.)