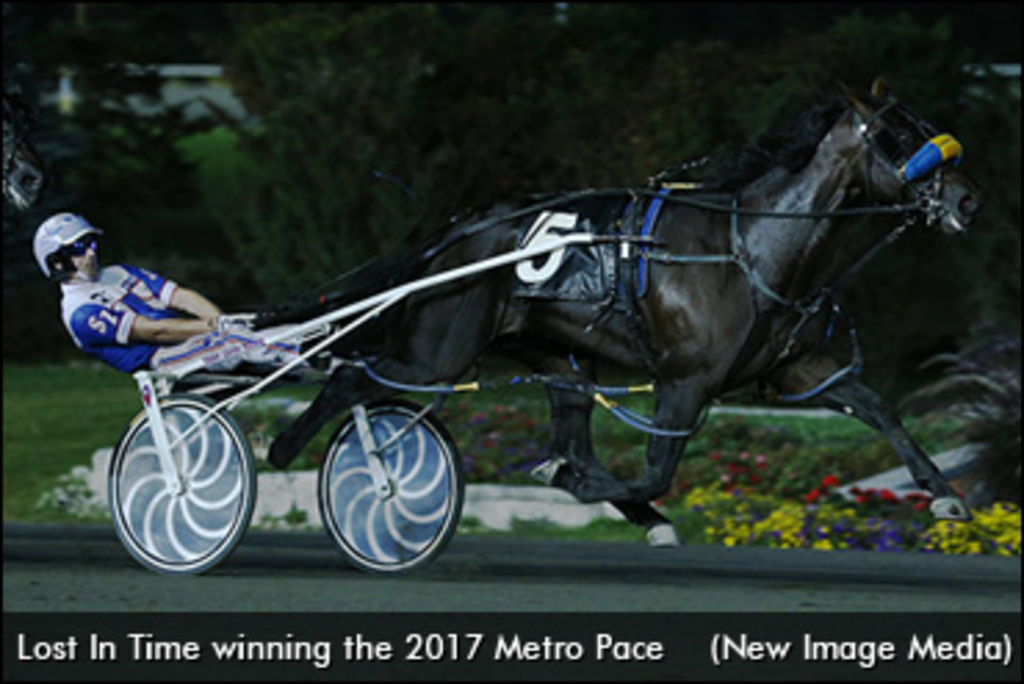 Published:
December 12, 2020 11:36 am EST
After standing his first season at stud in Indiana this past year, former Dan Patch Award winner Lost In Time will have a new base of operations for the 2021 breeding season.
Lost In Time is returning to Ohio where he started his career as a two-year-old in 2017. He will be standing at Ohio State ATI in 2021 for a stud fee of $2,000.
Lost In Time won 2017's Governor's Cup, Metro Pace, and a division of the International Stallion Stakes on his way to earning the Dan Patch Award as two-year-old pacing colt of the year.
At three he returned in strong form, finishing second in a leg of the Pennsylvania Sire Stakes, second in a Somebeachsomewhere division and third in the North America Cup final to Lather Up before suffering a career ending injury.
Lost In Time stood in Indiana in 2020, serving a distinguished book of mares, before being purchased by Andrew Betts. Lost In Time's "early speed, stakes wins, and earning credentials rank him as one of the best in the state. He offers tremendous value to any small breeder or commercial farm."
Lost In Time will be standing at Ohio State's Agricultural and Technical Institute. Aspen Adams, head of the Equine Center at the school said, "Ohio State University ATI Equine center is excited to have Lost In Time stand his 2021 season with us. I am excited to have a high caliber stallion in the barn that students can learn with and hopefully spark their interest in the Standardbred industry."
Additional details and breeding applications can be found at lostintime50.com, by emailing [email protected], or by calling Andrew Betts at 724.986.1416.
(Andrew Betts/Ohio State ATI)