Published:
December 10, 2021 09:58 am EST
Tara Hills Stud announced in a release on Friday (Dec. 10) that the 2022 book for World Champion pacer Cattlewash will close on Monday, December 13.
Cattlewash, the fastest colt sired by the legendary Somebeachsomewhere, will stand for his first full season at stud in 2022. He has impressed horsemen and breeders alike with his outstanding good looks, kind disposition and extreme fertility.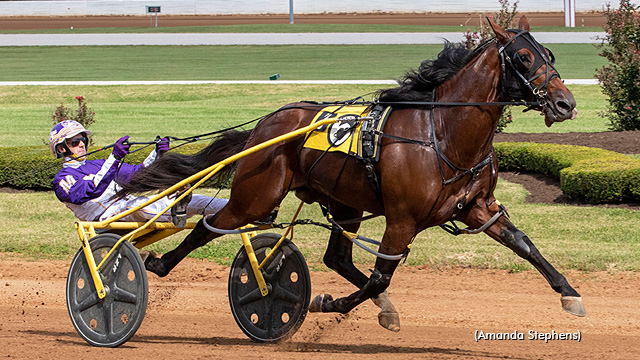 A multiple stakes winner at two, three and four, Cattlewash recently finished his racing career which saw him earn more than $1.3 million while facing arguably the toughest group of pacers ever assembled, each year he raced. His seven wins faster than 1:49 is a testament to the quality of that competition.
The Cattlewash Syndicate simultaneously announced the horse's syndication is fully subscribed and indeed has been oversubscribed with a waiting list of breeders seeking shares. The fact his future foals will be eligible to the Ontario Sires Stakes surely added to his appeal.
"We have been truly overwhelmed by the reception Cattlewash has received here in Ontario", said Tara Hills' Dave Heffering. "With interest so great, it's important for breeders to return their contracts to ensure timely processing of their applications", Heffering suggested.
(with files from Tara Hills)