Published:
November 30, 2021 04:25 pm EST
Stall applications for the 2022 racing season at Buffalo Raceway are now available to horsepeople.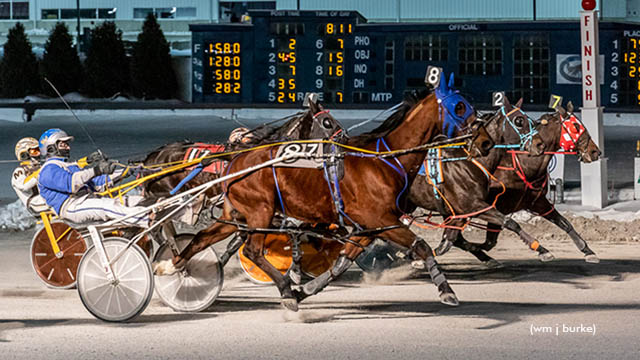 Stalls at the updated facility feature spacious 12x12 matted stalls, hot and cold wash stalls, heated tack rooms and a half-mile track groomed daily.
Applications can be obtained at buffaloraceway.com under 'Horsemen' and 'Forms' or picked up at the Western New York Harness Horsemen's Association office located at Batavia Downs. Applications are due December 17.
Opening night of the 66-day meet is set for January 26, 2022 and will continue each Wednesday and Saturday with a first post time of 6 p.m. Fridays are added in April along with a switch to afternoon racing. The full schedule is posted on the website.
Race Secretary Tom Agosti says there will be an increase in daily purses. Additionally, the ABC system in place for the past few seasons will be replaced with a new hybrid ABC-condition set of classes.
For questions, contact Race Secretary Tom Agosti at 716-649-1280 ext. 6234 or utilize the new 'Ask Paige' feature on the website.
Simulcast will also be returning starting January 1 of this coming year. Buffalo Raceway will be kicking off this reopening with a handicapping contest on January 8 and running one day each month throughout the meet. Full details regarding the contest will be posted on the website under 'Special Events' when available.
(With files from Buffalo Raceway)