Published:
November 28, 2019 04:09 pm EST
In collaboration with the Canadian Animal Health Coalition (CAHC) and Horner Stables Inc., a Canadian agri-technology company is currently field testing new technology that provides real-time monitoring of animals in transit.
Every week, thousands of horses are transported to and from stables, racetracks and equestrian centres across North America. While the vast majority arrive at their destination safe and sound, effectively monitoring what happens between the start and end of their journey has always been a challenge.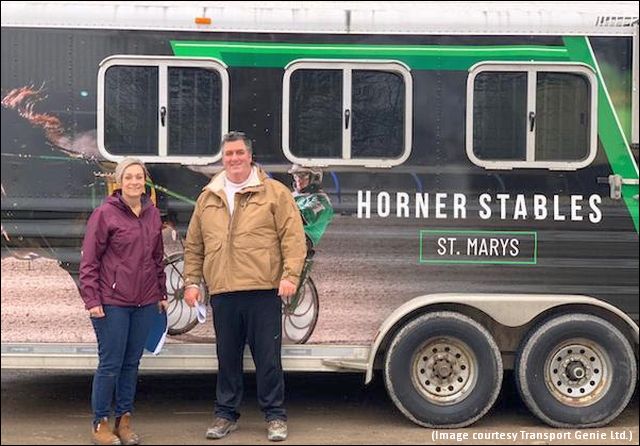 Jodi Cooper-Smith, Canadian Animal Health Coalition project manager, and Horner Stables owner Mark Horner pose in front of the trailer kitted out with Transport Genie sensors.
The 'Transport Genie' smart sensor system will be put to the test this winter by Horner Stables of St. Marys, Ont., as part of a two-year study supported by the Canadian Agricultural Partnership (CAP) to validate the technology in livestock trucks carrying a variety of species.
"The health of the horse always comes first," said Mark Horner, owner of Horner Stables and chair of Standardbred Canada. "I'm happy to be involved in research that will provide valuable, actionable data about conditions during transport that may help us improve industry practices to benefit the health and welfare of our horses."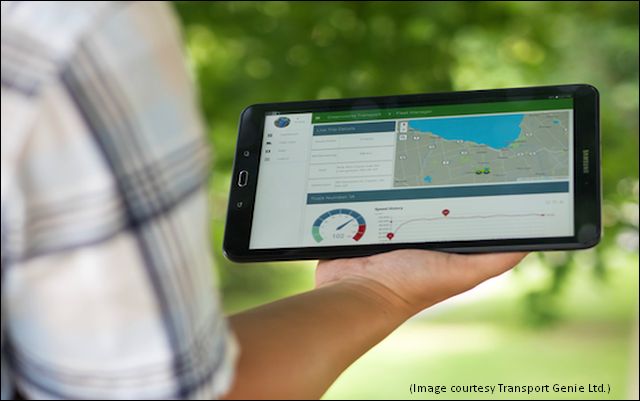 Transport Genie puts real-time data in the hands of transport drivers and stakeholders.
For additional information, click here.
(With files from Transport Genie Ltd.)